A weekend of vigorous outdoorsy sporty things ought to help steel the resolve (and give us abs of steel). Or at least have the opportunity to admire other people's great resolve.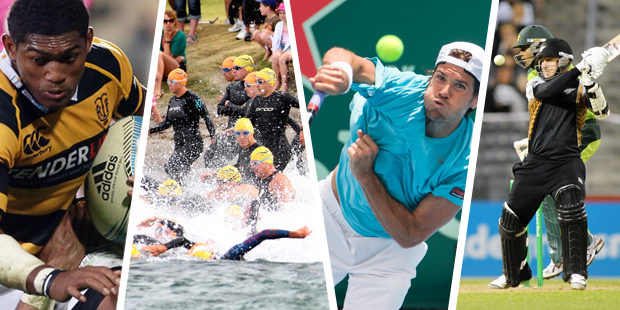 Be on the baseline
Now in its fifth year, the Heineken Baseline After party is a solid fixture in Auckland's summer calendar. The party kicks off at 12pm, with the men's doubles playing on the big screen at 12pm, then straight in to the single's on the back of that. Once the comp has wrapped up hang around and soak up some awesome Kiwi vibes featuring NZ songstress, Hollie Smith along with NZ's top turntablist, P-Money, Peacekeepers (Sambora and P Digsss), Isaac Aesili, Funkommunity and Latinaotearoa. Tickets are sold out court side to the main event, so this is the best place to get amongst the action.
Details: Saturday, January 11 at the ASB Tennis Arena. Tickets are $40 from Ticketek.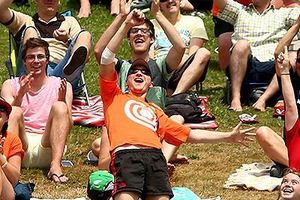 Check out the big hits at the T20
Sixes and fours galore in an action packed three hours of cricket - plus the chance to win $100,000 in case you get bored of all the big hitting. Head along to the opening T20 encounter between the Black Caps and the West Indies at Eden Park starting 7pm on Saturday. Recent form from both teams suggest there will be plenty of boundaries - and like Hamilton's Michael Morton you could snap $100k if you pluck a one-handed catch.
Details: Saturday, January 11, 7pm at Eden Park. Tickets from $13 (children) $35 (adults) from Ticketek.
Summer of sevens
You've been training all holidays with those backyard or beach footy games, but now it's time to see the real deal. Head to RotoVegas for the New Zealand Herald Summer of Sevens: 16 men's and 10 women's provincial teams descend for two days of the Bayleys National Sevens. Sevens talent from north to south will be aiming for both the coveted national title and to stake a place in the national squad - which is big beer as athletes gear up for their first Olympics games in 2016 and 2020 Olympics.
Details: Saturday and Sunday, at Rotorua International Stadium. Adults $15 per day, kids $5, family pack $35. Go here for more info.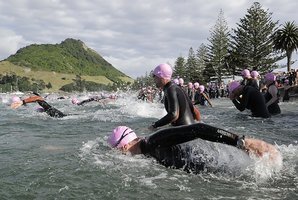 See them swim
Watch some of the regions fittest athletes tackle the 4km swim around around Mount Maunganui from Pilot Bay to the Mount's main beach. Great cash prizes are up for grabs for the first male and female to make it home. After the race, toddle off to one of the Mount's great beach-side cafes for a big breakie and to plan the training schedule for the next race. You know you want to.
Details: Sunday, January 12. Swim starts 8.30am. Pilot Bay, Mount Maunganui.
Follow Life & Style Online on Twitter here. Follow Life & Style Editor Nicky Park on Twitter and Instagram. Follow Weekend Life Editor Catherine Smith on Twitter and Instagram.
- www.nzherald.co.nz