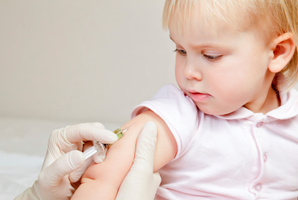 A medical officer of health says the number of people infected with measles could grow, with 10 people in Auckland and Bay of Plenty already confirmed to have the disease.
The 10 cases, which include one person in Auckland and nine others in Turangi and Taupo, were confirmed by the Health Ministry yesterday.
Four of the people attended the World Supremacy Battleground hip hop competition in Sydney last month, and the remaining individuals infected were family or known to those who had been at the festival.
Dr Neil de Wet, medical officer of health for the Bay of Plenty region, said it would not be surprising if more people were to become infected.
"Measles does spread easily so this could well grow in number and that's why we're doing everything we can to try and prevent it.''
His Auckland counterpart, Dr Simon Baker, agreed that it was too early to say whether or not the infection had been contained - and urged people to be extra vigilant in keeping track of possible symptoms.
All those who had come into contact with the infected individual in Auckland had been contacted by nursing staff, and given a blood test if necessary, he said.
"We've got no probable cases and no under investigation cases, we've had no calls from any doctors notifying of any possible cases and we've had no lab results suggesting anyone else has got measles in Auckland at the moment,'' Dr Baker said.
"We're just hopeful there will be no more cases in Auckland because you'd expect them to start appearing now.''
Both Dr Baker and Dr de Wet said anyone concerned about being infected should report to a doctor.
"You need to phone a doctor, let them know that you think you have measles so they can see you in a separate room or in a carpark, so that you don't infect other people.''
The Health Ministry said one case in the Turangi/Taupo area was still under investigation.
****
Measles:
* Symptoms include fever, a runny nose, sore and watery `pink' eyes and sometimes small white spots on the back inner cheek.
* The illness usually starts 10 to 12 days after a person has been exposed.
* A rash usually starts on the third to seventh day of the illness on the face, or behind the ears, before moving over the head and down the body.
* The virus can cause pneumonia, ear infections, and inflammation of the brain.
* Anyone who suspected they had measles, even if the symptoms are mild should contact their family doctor or call Healthline on 0800 611 116.
- APNZ