We're happy to find plenty of eatin' and drinkin' and pluckin' festivals of our own around Auckland this weekend.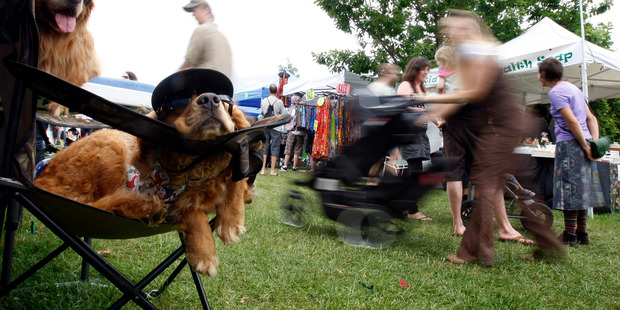 Jewish Festival
Until now, Auckland has not had public celebrations of the Jewish holiday festival of lights, Hanukah. This year, Auckland's Jewish community and the Embassy of Israel are putting that right, with a dusk celebration in Albert Park on Sunday. There'll be lighting of the menorah (candelabra), music and dance, and, best of all, wonderful Jewish food from the kitchens of the celebrated Ima's on Fort Street. This will become a permanent fixture on your calendar.
Details: Sunday, 6pm until 8.30pm. Band rotunda, Albert Park. Details here.
Ukelele Festival
Jazz, reggae, folk, Hawaiian, teddy bears, stiltwalkers, fairies - you name it, they'll be playin' it at the New Zealand Ukelele Festival.
With the instrument that makes you happy - whether you are two or 82 - you can join the record 3000 other pluckers to make the biggest ukulele orchestra in the world. Grumpiness is banned.
Details: Saturday, 11am until 4pm. Trusts Arena, Central Park Drive, Henderson. Details here.
Beer Festival
Some blokes called Jim, and Calum, and some others have decided that beer needs your love, so founded Auckland's first Beer Appreciation Day. To make them all feel better, you only need to sample from the beaut range of beers from some of our favourite craft breweries (including a couple of new releases for your tasting pleasure). For even more heart-stopping fun, Calum from The Dairy will match cheeses and beer - a match made in heaven (that session kicks off at 3pm, places limited). Art in a bottle (or a glass, if you're classy).
Details: Saturday, 2pm until 7pm. Pioneer Women's Hall,corner of High Street and Freyberg Place. Details here.
Grey Lynn Park Festival:
Grab your blanket, find some friends, bring your pooch and secure a sunny spot down at Grey Lynn Park for the annual festival of fun. Circulate the stalls of food and crafts and chill out listening to a bunch of local bands take the stage. An awesome day out.
Details: Saturday, 9.30am until 6pm at Grey Lynn Park. Details here.
Check out this weekend's weather: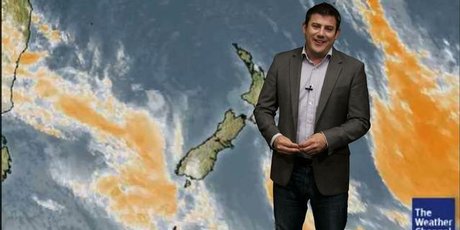 Find out the best bits from Life & Style this week:
Follow Life & Style Online on Twitter here. Follow Life & Style Editor Nicky Park on Twitter and Instagram. Follow Weekend Life Editor Catherine Smith on Twitter and Instagram.