Big mark-ups on booze are essential to keep bars and restaurants afloat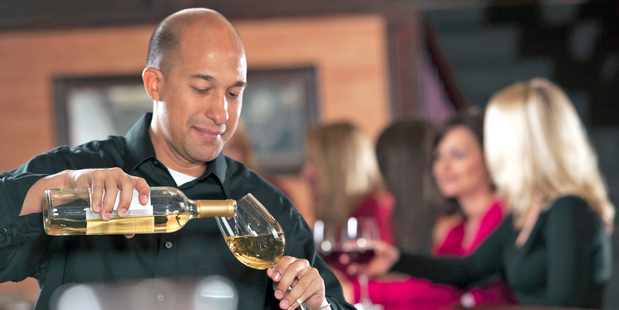 Drinkers on a night out pay many times what they would for the same tipple at home - but bars and restaurants say if they didn't charge at least twice the supermarket price, they'd go out of business.
Recently released industry statistics show the country's pubs and bars have an average 100 per cent mark-up across food and drink.
Spirits often have the biggest mark-up because bars deal directly with suppliers who offer big discounts. A bottle of house vodka bought for about $30 can provide about 28 double-shot drinks, for $7 or $8 a pop.
Wine, which restaurants usually buy at well below supermarket prices, has the next highest profit margin. Although many high-end restaurants have a wine list that is not readily available to most shoppers, many restaurant-goers and bar hoppers will be familiar with paying more than $50 for a bottle of Oyster Bay sauvignon blanc, which is often available at supermarkets for less than $20.
Restaurant Association chief executive Marisa Bidois said an average profit margin on a bottle of wine was anything from 40 to 70 per cent, meaning the mark-up was between 167 and 333 per cent.
Big operators can get good deals from suppliers, but some smaller restaurants and bars buy their beer at the supermarket because it's cheaper than the wholesaler.
A box of 24 Heineken bought for $40, sold at a bar or restaurant for $8.50 a bottle, would net a profit of $164.
Lindsay Neill, a senior lecturer in hospitality at AUT University, said consumers were well aware they were paying a mark-up.
"The average punter knows how much a chicken breast costs, and knows what the equivalent bottle of wine would cost at the supermarket. The question is why would consumers want to spend three times that when they could just have it at home? It's the experience."
Pizza and baked goods also have significant profit margins because they cost very little to make but can sell for $15 to $20 a time.
Bidois said overall profit margins on food were about 25 to 33 per cent, meaning mark-ups of 33 per cent to 50 per cent.
The average restaurant profit margin, once the costs of running the business were deducted, was just 5 per cent, Bidois said. Astute operators were returning about 18 per cent.
Adam Cunningham, of Hospitality New Zealand, said each operator would decide prices in their own way. "What people lose track of is they're paying for the glass, the cleaning of the glass, the electricity, the staff, the service, the music rights ... a huge range of things."
If operators only put a 100 per cent mark-up on a glass of wine or beer they would go out of business, he said. "There's a huge array of costs associated with creating that environment."