Prince George's christening highlights the enduring power of an ancient ceremony, even as Christianity wanes.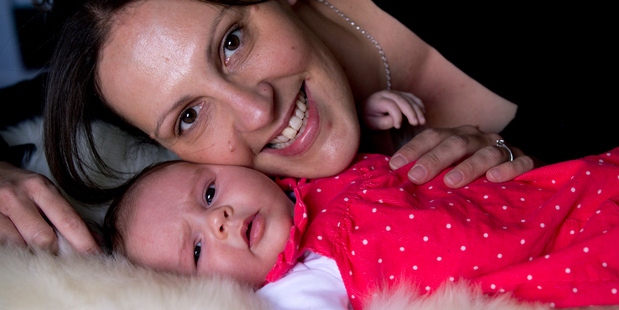 Despite the falling number of Christians, the number of christenings is still high and baby-naming ceremonies are becoming more popular as parents look to mark the birth of their children.
At 3am tomorrow, Prince George will be christened at the Chapel Royal in St James' Palace in London by the Archbishop of Canterbury Justin Welby, head of the world's Anglicans.
Archbishop Welby said the occasion would be hugely important and he hoped others would be inspired to seek the same ceremony for themselves and their children.
Dean Jo Kelly-Moore, from the Anglican Holy Trinity Cathedral in Parnell, echoed that desire and said she hoped they would see a boost in christenings, also known as baptism.
Figures for how many ceremonies the spiritual centre of the Anglican Diocese of Auckland has held this year were not available, but Dean Kelly-Moore said the cathedral had seen a "gentle increase" over the years as families thought about what was important for them.
"Especially if on their journey of life this - or any other church - has strong connections to them and it's important life's big moments are marked there, whether it's a birth, a marriage or farewelling someone you love."
There is no central register for christenings, as Statistics New Zealand sees it as a social choice that does not affect demographic information.
The Anglican Church was well aware of the falling number of people who identified with a religion but Dean Kelly-Moore said that did not equate to a fall in christenings.
"It's part of being human and I think that's why we have naming ceremonies - we want to do something to celebrate our child.
"When we graduate, get married, move house, we always have some kind of celebration to mark the significant point and having a child would have to be up there with the big ones.
"It's about giving thanks for life and that's what a christening is and whether you're a Christian or not, you want to go, 'Thank you'."
For Anglicans, baptism has always been an integral part of the faith, and historically a baby would be baptised as soon as it was born, especially during eras when infant mortality was high.
But the ceremony can be performed at any stage in life and formally welcomes someone as into the family of the Church.
Parish worker Pat de Zoete at St Michael's, a Catholic community in Remuera, said he had not noted any particular increase or decrease in the number of ceremonies.
"Even if they have a very loose connection with the Church, people like to have their babies baptised - they feel it's part of a new baby."
The number of baptisms for children and adults that the parish has performed has hovered at about 80 a year since 2009, with 89 in 2011. Tauranga celebrant Christine Grant said secular ceremonies had become increasingly popular as parents wanted to mark the occasion of their child's birth but not include religion.
The name-giving ceremony responded to "the cultural and community need" to welcome a child into the family.

Christening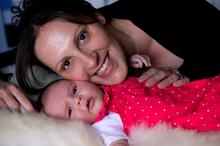 Jo Gray isn't particularly religious but feels it's important that her daughter, Isabelle, is christened.
For the 33-year-old and her partner, Dave Oakhill, it's an occasion to welcome their child into the world, meet the family and to promise to raise her with Christian values.
"I was christened and Dave was baptised and we were both brought up with Christian values and we're not too worried about being strictly religious, but we'd like her to be well balanced and respectful of others. I guess we think the values of Christianity will help her.
"Also, it's traditional and it'll be good to get the family together especially because we're on the other side of the world."
The Parnell couple, originally from Britain, are planning to visit home in June and want to christen Isabelle in a local church in Stourhead, Wiltshire. Ms Gray has a christening gown handed down her mother's side of the family that she hoped Isabelle would be able to wear.
They started talking about a christening when Ms Gray was pregnant and are still determined to do so now their daughter is 2 months old.
"It will be a really good way for our family to come together and celebrate Isabelle."

Naming ceremony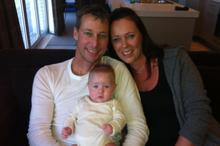 Trudi Batson wanted to celebrate the arrival of her son, Harrison, but says she would have felt guilty having a christening because she hasn't been to church in years.
Instead, last December when he was 7 months, she and her partner Craig Parnwell had a baby naming ceremony with everyone they cared about, lots of champagne, nibbles and speeches.
"We also wanted to give him the choice of what religion he wants to be rather than us making that choice for him."
The ceremony was held in the Tauranga couple's back garden. Ms Batson, 44, said there was mention of God and spirituality and Harrison wore a christening gown. "All the godparents put their hand on him and said [a] little prayer, so there was some tradition."