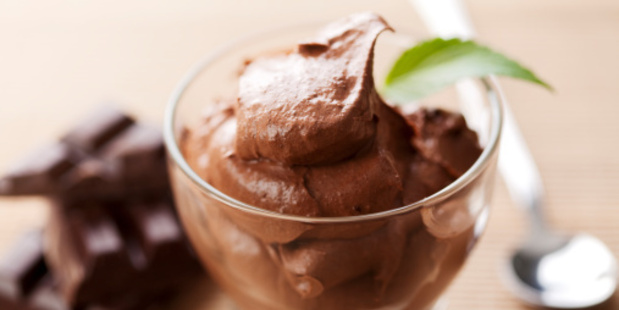 Sichuan pepper is an intriguing spice and is one of the components of Chinese five-spice powder.
Serves 4
• ½ tsp Sichuan peppercorns
• ⅓ cup cream
• 2 tsp ground coffee beans
• 120 g cooking chocolate (70% is best)
• 3 egg whites
• 1 tbsp castor sugar


1. Grind the peppercorns in a mortar and pestle or a spice grinder until powdered.
2. In a small saucepan, bring the cream, coffee and pepper to a simmer. Remove from the heat and allow to sit for at least half an hour so that the flavours can steep through the cream. Strain the cream through a fine sieve.
3. Melt the chocolate in a large bowl and stir in the cream. Allow to cool.
4. Whip the egg whites with the sugar till stiff, then gently fold into the chocolate mix.
5. Divide the mousse mix into glasses or small bowls and chill for two hours. You could garnish with some whipped cream.