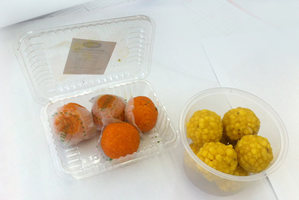 Last month Central Auckland's dirtiest eating establishments were named.
Food grades in the former Auckland City region show 10 restaurants and cafes have received E grades, with 29 given a D grade.
The New Zealand Herald online asked readers if they were influenced by the food grading system. Nearly 13,500 readers responded and just over half said they used the rating to make a call about whether to dine there. Or not.
But to the every day diner, how do these places really stack up?
A few brave members of the online team have decided to put their bellies on the line and review all 29 of the D listers, revealing one a day for the month of September. D grade eateries are reviewed twice a year, according to Auckland City Council. While they are subject to change, our list is correct as of the last week of August, 2013.
If the grade is changed at the time of publication this will be made clear in the review.
So join us on our journey eating through the D list. Check in at lunch each day, read our review, and let us know in the poll if you have - or would - eat at the outlet.
(Check out our week 2 wrap here and our week 1 wrap here.)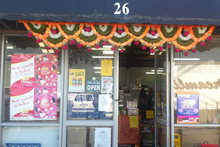 Yogiji's Food Mart, 26 Carr Rd, Mt Roskill
We ordered: We picked a couple of boxes of brightly coloured Indian sweets, spending $9.50 at this huge spice market. We've never really sampled Indian deserts before (there's not usually any room after a delicious curry), but these overly sweet crumbly treats weren't to our liking.
The vibe was: Fine for a huge Indian spice mart and it seems unfair to give these guys too much grief since it's not a sit down diner.
The décor looked: Really interesting among the aromatic barrels of nuts and spices. But it wasn't a lunch time location.
The service was: Super rushed as we paid.
We left feeling: Like the people working there wanted us to move on.
We could see their D grade: Not anywhere, so we asked. We were pointed to look at a piece of paper in a frame that appeared to be a hand written letter of some kind, but we couldn't really read the details.
The most D-grade thing about it: The fact that it wasn't displaying a D grade.
- www.nzherald.co.nz