A new study about what men and women want in a romantic partner has found that men value beauty above all else, while women seek a man with social standing.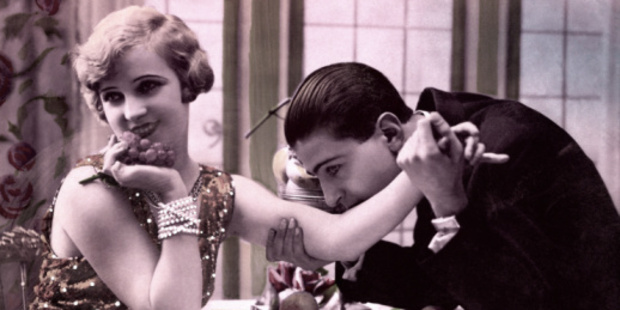 Charl on what men want:
The study published in this recent article (laden with stock photography of sexual harassment in the workplace and a pair of boobs operating a pocket watch) has asserted that men "officially" value a woman's beauty "above all else".
So beauty is apparently "what men want". Worse, it's all men want.
Which is stupid, and makes us look stupid.
And shallow, obviously.
How could Professor Norman Li (who seems more than happy to spend hours repackaging his findings as dating tips to a Neil Strauss-styled pickup guru tastefully named The Asian Rake) claim such a simple-minded discovery?
Probably because Prof Li (and others before him) conduct their experiments using contrived, results-oriented courtship constructs: "online chatting and speed-dating methods".
These unnatural dating environments drive up expectations of an "outcome" (which is both the cause and the effect of their social stigmas), putting pressure on those participating to leave with a tangible result. As Prof Li points out, this forces courters to "screen" other candidates and cull the options, narrowing the field to a manageable number. You're not going to try it on with everyone, right? And let's be honest, it's easier to determine from across the room (or from a profile photo) someone's prettiness than it is her sense of humour.
While I've not dated online or on the clock I have gone out to bars with similar expectations; I've asked women out and home primarily because of how physically attractive they are. But if physically attractive is all they've turned out to be, the relationship never lasts beyond the time it takes to actually sit down, talk... and realise how little there is to chat about.
So while I can accept that I'd be more immediately attracted to the more attractive females in a room full of other, less attractive ones, I won't accept that this tells me anything further about what I value in (or about) a woman.
Stripping hundreds of complicated (often conflicting) attractive components to reveal a single salient trait is only ever going to give us a two-dimensional picture of what men want.
No wonder we look shallow.
Rebecca on what women want:
Are humans mere clusters of cellular-level lust and greed, or we do possess levels of consciousness higher than than the average cricetinae? Social scientists really thrill to this age-old conundrum, and one of the easiest ways to "test" it is by looking at romantic luv. So they ask the important questions (<-- trigger alert, high emotion) and draw the revelatory conclusions, and then out come the trumpets because NEW STUDY SHOWS, etc.
Which can be great: It's a useful platform for relevant and interesting discussions around gender and relationships. But sometimes those conclusions play to maddening stereotypes, which is not great. So - in the interest of adding something to the interweb that contradicts the Daily Mail; a worthwhile pursuit for any journalist - here's my take:
A man's social standing, in all its multifarious meaning, generally only affects me in the following three instances:
His self-worth hinges wholly on his position (BORING)
Drive and skill are appealing, as is passion for one's field and the smarts to carve out a niche. But add an inability to separate the self from the social standing, and you have a problem. Church and state become one, which means job loss or uncertainty equals existential crises. Zzzz.
He's overly concerned with the VIPs (BAD)
Many people who like men in that special way have an ex who cared excessively about the (perceived) Important People. What they thought of him, if they would give him a job one day, if he was in their circle... on and insufferably on. He's the guy who looks straight through the little people but comes alive in the presence of the "worthwhile". That is deeply, deeply, unattractive.
His social standing is matched by emotional intelligence (GOOD)
Ambitious, talented men hold zero appeal for me if their success isn't paired with equal droves of integrity, kindness and empathy. Does he have strong ethics, and a willingness to communicate? Then he's the cream of the crop, irrespective of job.
Now, have your say in the comments section below.
Follow Life & Style on Twitter.