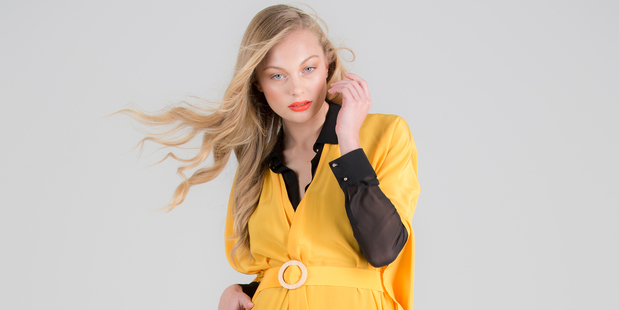 Dressing between seasons means making the most of versatile pieces from lightweight knitwear to chambray separates, the type of clothing items that work well in both cool and mild temperatures. The robe has evolved from being simply a staple for lounging around at home to one that can be worn on any occasion, with designers re-working kimono-style robes and languid wrap coats for the new season.
Trelise Cooper's opulent kimono-style robe (#2) with an embroidered oriental floral motif works well as a dinner jacket or with a pair of jeans and a shirt for a more casual approach. The brand's younger line, Coop, features a black kimono-style robe with an intricate floral pattern made up of tiny paillettes.
The Eastern influence is also found at chain store Glassons, with a cropped kimono-style jacket (#4) working well belted and worn over a shirt and pant, the perfect option for the more creative workplace.
Kimono-style jackets don't have to be embroidered or patterned - Miss Crabb's "Turncoat Dress" (#5) is in 100 per cent silk crepe de chine. Essentially a clever wrap dress and coat dress in one, this can also be worn as a robe over some of this season's myriad slip dress styles for an appropriate alternative to a cardigan or jacket.
Check out our favourite robes below: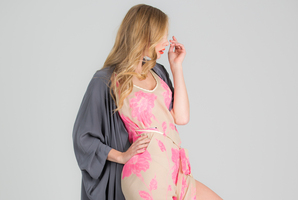 1. Otsu robe, $700. Kate Sylvester shirt, $365. Max heels, $179.
2. Trelise Cooper embroidered kimono robe, $849. Kate Sylvester camisole, $215. Karen Walker pants, $476. Max heels, $179. Max hat, $59.
3. Coop embroidered kimono robe, $459. Lucy McIntosh blouse, $295. Level 99 jeans, $475, from Little Stitch. Topshop ankle boots, $155, from The Department Store.
4. Miss Crabb wrap coat dress, $520, and dress, $320. Beau Coops for Karen Walker platform heels, $565.
5. Glassons kimono robe, $50 and pants, $50. Kate Sylvester camisole, $215. Beau Coops for Karen Walker loafers, $460.


Stockists: Country Road (09) 529 1987, Farmers 0800 10 11 70, Gorman (09) 529 2279, Karen Walker (09) 309 6299, Kate Sylvester (09) 307 3282, Lee, Little Stitch (09) 214 6848, Mi Piaci (09) 523 2412, Miss Wilson (09) 446 1004, Muse Boutique (09) 520 291, Number One Shoes, Otsu (09) 368 1981, Runway (09) 522 0808, Sylvester (09) 307 3282, The Department Store 0800 DEPARTMENT STORE.