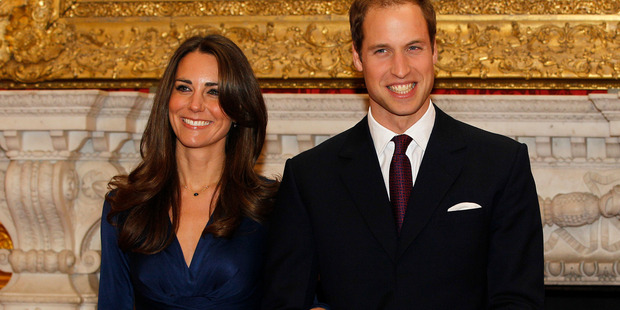 Issa, who designed the Kate Middleton's famous blue engagement dress, have teamed up with affordable brand Banana Republic for a new capsule collection.
The line features a range of dresses not too dissimilar to the Duchess' taste, and Banana Republic creative director and executive vice president Simon Kneen has a feeling her influence will make the collection a resounding success.
"The iconic blue dress, at the time, wasn't even available to the public. To be able to offer that for the first time ever, it's bound to be a hot seller," he said to fashionista.com.
The Duchess hit headlines all over the world when she gave birth to Prince George of Cambridge in July.
Kneen has joked that the launch of the capsule collection is very timely - even though it wasn't planned.
"I wish we had (planned it). Obviously, it was all just destiny. We started talking about (the collaboration) before we even knew Kate was pregnant, let alone when she was having the baby, so it all worked out."
This is Banana Republic's second high-profile collaboration after teaming up with hit TV series Mad Men.
- COVER MEDIA