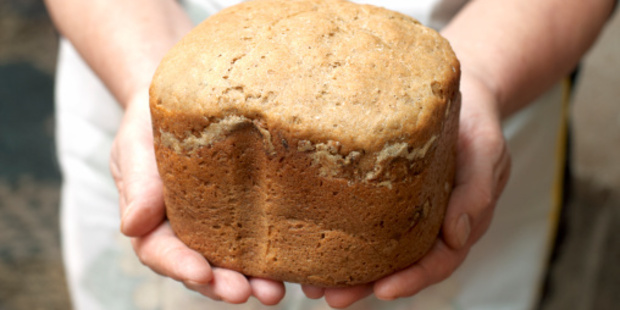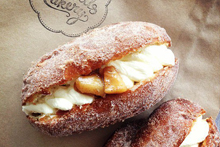 Bluebells Cakery
161a Hillsborough Rd, Auckland
We love this boutique vintage-style bakery. You'll find cupcakes, cakes, biscuits, slices and the most amazing old-school donuts, filled with real cream and either stewed apple or raspberry jam. They have to be one of the most delicious treats we've had in a long time. Worth making the trip to Hillsborough.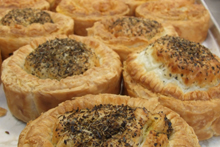 Scratch Bakers
77 Cook St, Auckland CBD
This is the newest bakery on the block, and very fine it is. Already known for its pies (rabbit, white wine, leek and thyme; confit duck, potato and wild mushroom and fish korma are among the divine options), you'll find a load of sweet treats here too. And they're not the usual suspects - think creme brulee tart, churros and cranberry and lemon jam brioche. The bakery has an cool industrial look, like other eateries at CityWorks Depot, and there's a chalkboard on the wall telling you what time the next treats are due out of the oven.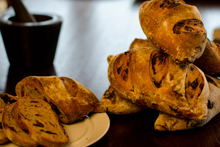 Olaf's Artisan Bakery Cafe
1 Stokes Rd, Mt Eden
Olaf's is known for its terrific European style breads - they recently won the Best Bread Baker in Auckland award and supply top city restaurants. We highly recommend two of the sourdoughs: fig and fennel and plum and aniseed. The fig one is delicious with cheeses. The cabinets are also full of stunning sweet pastries and cakes.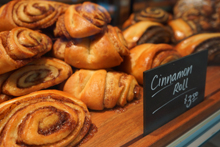 Bread and Butter Bakery and Cafe
34 Westmoreland St West, Grey Lynn
We know regulars who stop here every morning to pick up a pastry and coffee on the way to work. Who can blame them? There's a huge selection of croissants, cinnamon rolls, tarts, madeleines, cakes and more.