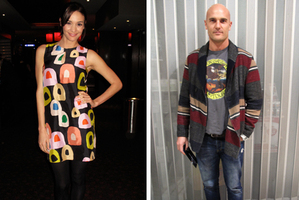 Here it is for your Monday lunch: this week's fashion wrap, Style File. Gents about town (pictured above l-r) Ricardo Simich and Andy Pickering (aka the Herald on Sunday 'Spy boys') have kept a close eye on the social set to bring you their best and worst looks. They've also been scouring the streets for Kiwis that catch their eye, what's on trend and people pushing boundaries. Did they get it right? Who's your pick of the bunch? Share your thoughts in the comment section below.
Street Style: This week the boys scouted the best Auckland looks downtown around Wynyard Quarter, Sale Street and Vulcan Lane and in shopping precinct Newmarket.
Hot and Not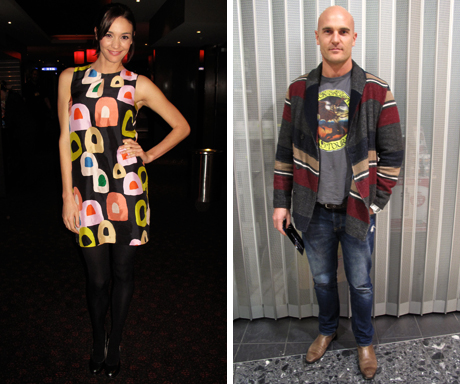 Best Dressed (left): Shannon Ryan - Four Live Presenter & The Block host.
Shannon Ryan looked relaxed but effortlessly poised at The Wolverine movie premiere. The location was St Lukes, so while it wasn't exactly a Hollywood Red Carpet, Shannon still managed to light up the night in a Gorman print dress and vintage patent pewter heels.
Worst Dressed (right): Actor Ben Barrington
We often see the tall, bald and handsome Almighty Johnsons star at a variety of Auckland events. Ben usually folds his impressively toned body into a suit which, er, always suits him. When Ben attempts a more casual look, things start to go wrong as they did here at The Wolverine premiere. We spotted him looking like a daggy fish out of water in the brightly lit lobby. Only the safeness of a dark theatre can save the clashing Vanishing Elephant cardi and vintage rock tee look. Tellingly, his date agreed with us.
Check out last week's Style File here.
Follow our Style File spotters Andy Pickering and Ricardo Simich on Twitter.
* Style File was shot on the Samsung Galaxy Camera.