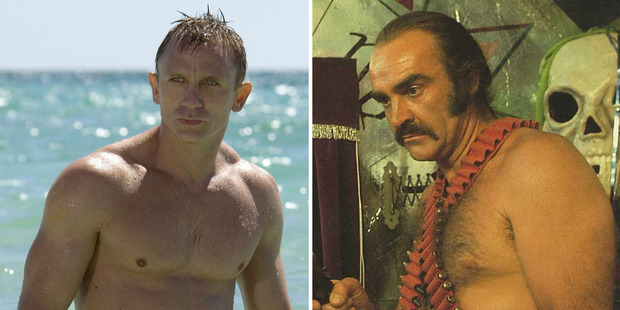 Kiwi blokes keen to strut their stuff at the beach or pool are frequenting beauty salons for hair removal procedures.
New research relating to body hair removal for men and women indicates the practice is becoming more common among young men, and a New Zealand beauty salon says "metrosexuals'' keen to keep hairy backs and legs in check were the most common among their male customers.
The international online survey, which was conducted by Auckland University's Virginia Braun and Gareth Terry from the Open University in the United Kingdom, quizzed nearly 600 people aged 18-35 on their body hair grooming habits.
It found that while body hair was still considered more acceptable on men than it was on women - except on the back or shoulders - male body hair was not seen as particularly desirable.
Deborah Shannon, owner of central Wellington beauty salon Shannons, said back and leg hair removal procedures were most popular for men in their mid to late-20s.
"Metrosexuals - they certainly are conscious of it and certainly do want to be quite well groomed in that respect,'' she said.
However, men in their 50s also had their backs waxed.
"They're quite conscious [of hair] and they just feel better after it.''
Some men liked to have hair removed because they did not like feeling self-conscious in their togs, Ms Shannon said.
It's a bit like women with hairy legs - some men just didn't like having hairy backs or hairy chests, she said.
The Wellington beauty therapist, who has been working in the industry for 27 years, said only women visited salons when she first began.
"It's been a very gradual [increase], but definitely the younger guys prefer to be more hair-free.''
Between six and eight men visited the salon each week for treatments. While leg- and back-waxing were the most common treatment for men, facials were becoming more popular, she said.
The research was presented at the British Psychological Society's Psychology of Women annual conference in Windsor, near London, today (11/07).
- APNZ