Ten years ago, winemaker Josh Scott started Moa Beer in the Marlborough winery of his father, Allan Scott. Last year Moa listed on the stock exchange and this week won best Australasian beer at the Asian Beer Awards. Josh says he doesn't always agree with his brand's in your face marketing campaigns.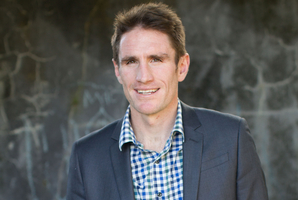 1. You've recently moved to Auckland with your wife Laura and two small boys. How's the city treating you?
To be perfectly honest, I don't like it at all. It's hard to get around and it rains all the time. Blenheim is so beautiful with a way better lifestyle. You've got great restaurants though. I'm only here in Auckland for a short time, just until Moa is on its way.
2. How did you end up with 42 Below founder Geoff Scott as a Moa investor and CEO?
I saw a thing in the paper that he was looking at another craft brewer. That was 2008 and the wine market had turned to s***. Mum and Dad had invested into my business and there was a lot of money pressure on us. I needed to look for options and I wanted someone to invest and work in the company. His skill set is so different to mine. I like the making and coming up with new ideas and schemes. Dad always said to me the thing he most enjoyed about winemaking was pruning and mowing between the vines and as your company grows, that's the stuff you don't get to do.
3. Was your father a big factor in you creating your own business?
Actually Mum is the biggest character in our family. Dad is really, really shy, a bit like me. Mum's not. People say Mum could make statues cry. She drove Dad more than anyone. He was a shearer but moved to Marlborough with her, just as Montana was planting Brancott Estate. In six months he went from clipping wool off dead sheep around Canterbury farms to running lots of staff planting grapes. Mum was in his ear saying you're doing this for the other bugger, do it for yourself. You have to start your own winery.
4. So you're a family of workers?
Oh yeah. My sisters and I were working in the vineyard and restaurant from when we were small. We all loved it though. I was tinkering around with wine since I was 10 or 12, doing my own ferments. I started quite a few wine labels over the years but had lots of failures. I was 15 or 16 and trying to sell alcohol to people. No one takes you seriously at that age. I went to France to do winemaking and the US and from the age of about 18 or 19 I was telling everyone I was 30.
5. You were head winemaker at Allan Scott when you set up Moa. Were your parents displeased?
Mum and Dad were always so supportive of my experiments and early wine labels and everything I did. But with the brewery they were a bit "what are you doing, it's ridiculous, it's a distraction from the winery". I remember three days before Christmas 2003 I thought Dad had gone away for the weekend and we were bottling beer secretly in the winery. He came in and went nuts at me. "What the f*** is this?" They thought beer was a bit lowbrow I guess. They hadn't seen craft beer overseas like I had.
6. What does success mean to you?
My wife asks me that every single day -"when will you be happy?". I'm always looking for the next opportunity. The next thing. It's not money. Maybe it's lifestyle or when I'm really content. I think success for her would be having me at home more.
7. Do you think New Zealand has an unhealthy drinking culture?
I don't think it's any different to anywhere else. I was still binge-drinking when I was working in France and the US. Eastern Europe is bloody terrible for drinking. Maybe Asia and the Arab countries are better than we are but I think the whole binge-drinking debate is over the top.
8. Your brewery is in wine country in Marlborough, but not all the neighbours are impressed. Cloudy Bay has complained about the $6 million brewery expansion creating odours and wastewater issues. Were you surprised about that?
That whole thing caught me off guard a bit. We used to grow grapes for them and if it wasn't for Dad, Cloudy Bay wouldn't even be there. I love Cloudy Bay Sauvignon Blanc and the reason why Allan Scott started making bubbly was because Mum was drinking so much of their Pelorus. So that whole (row) has been weird. If anyone has legitimate concerns about the water use or whatever from our brewery, they should just ring me and I'll be the first person to turn it off.
9. Your marketing campaigns haven't impressed everyone either. You've been accused of insulting Pakistanis, women and others in the Moa prospectus and advertising. What's that all about?
It's something craft beer hasn't done before but it's just a way of getting people talking. Our first one was "Finally, Something Drinkable from Marlborough" and a lot of winemakers took offence to that. A lot of the stuff I don't agree with. I didn't think our prospectus was sexist, and neither did my sisters or my mum.
10. One media commentator suggested you were the Hell's Pizza of beer. Isn't that kind of manufactured controversy a long way from your family reputation?
It doesn't worry me to be honest. And it doesn't make me feel uncomfortable. I think social media is a really small group of people and there are those who have a bee in their bonnet about us. If something was really, really bad or offensive and I felt off about it, I would say something. But it's the world we live in now.
11. What lessons will you teach your two boys?
To work hard. To take opportunities when you get them. Getting a job and doing it properly and doing it well is important. I'm a believer that good things happen to good people. I have always said it would be nice to keep them out of the alcohol business because no one in my family has gone to university and done that.
12. Will you go back to winemaking?
Yes, definitely. I love making wine and planning new products 18 months out. In beer-making you can make something new almost immediately. In wine, one day you are digging out drains and the next day you could be at the most amazing restaurant in the UK tasting your wines.