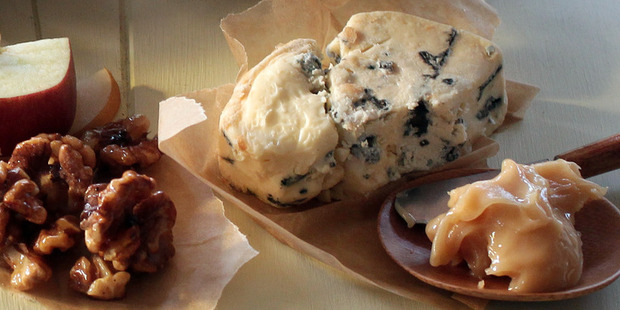 The sharp, salty richness of blue cheese combines well with sweet tastes.
Honey on its own is a good accompaniment, a lovely fresh honey comb is even better.
1. Make some honey coated nuts: Melt a little honey in a pan and toss shelled walnuts, pecans, macadamias or almonds to coat.
2. Spread them on a baking tray, lined with baking paper and allow to cool. Serve with the cheese.
3. Cut slices of crisp autumn and winter fruit, such as apples and pears. In season, blackberries taste great.
Blue cheese is excellent spread on a gingernut biscuit, a rich fruit cake (like a Christmas cake) or a fruity bread.