Kiwis more likely to pick up bacteria from unwashed fruit than from ice in drinks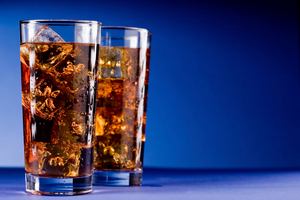 Soft drink ice can contain more bacteria than toilet water, according to reports from the UK and US. But anyone who went out last night and had a drink on the rocks will be relieved to know that most New Zealand ice contains very low levels of harmful bacteria.
Britain's Health Protection Agency found 30 per cent of pubs, restaurants and cafes it tested had evidence of poor hygiene in ice and ice machines. A third had unsatisfactory levels of coliform bacteria and about 3 per cent had evidence of Enterococci, or E.coli, indicating faecal contamination.
A US student's science fair project found 70 per cent of fast food restaurants' ice was dirtier than the water in their toilets after they had been flushed - probably because of people with unwashed hands handling the ice. It was particularly bad in outlets with self-serve ice and drinks.
The Herald on Sunday commissioned tests of ice at six Auckland outlets, looking at heterotrophic plate count, total coliforms count and E.coli count.
All were very low. The coliforms count and E.coli were less than 1colony-forming units per 100ml at each outlet, which indicates none was found.
Two samples - from McDonald's Balmoral and Burger King in Queen St - had higher levels of heterotrophs, bacteria which grow when water reaches body temperature. This is most common with plumbed-in devices and vending machines.
There is no evidence that heterotrophs alone directly relate to health risk but they can be associated with other contamination or make it harder for other bacteria to be detected.
Guidelines suggest drinking water should have fewer than 500CFU per ml when kept at 35°C, and the ice tested was well below that.
Rani Wijesinghe, of Eurofins, the laboratory that did the testing, said usually people should only worry if heterotroph results were in the thousands.
Waikato District Health Board's Anita Bell said ice was an identified risk for E.coli but most New Zealanders who picked it up that way had done so overseas.
Andrew Hudson, of Environmental Science & Research, said he was not aware of any cases in NZ of people suffering food poisoning as a result of ice. He said most soft drinks were very acidic, and not a good environment for bacterial life. Problems would arise only where ice was contaminated by handling or was made from something other than mains water.
Bell said many people did not realise a common way to pick up E.coli was from fruit and vegetables.
They were often washed at source with farm water that could contain traces of animal faeces. People who then did not wash their fruit and vegetables and ate them raw could pick up bacteria.
A Burger King spokeswoman said that every quarter of an hour, ice machines in every store produced fresh ice which was used to fill self-service towers. She said ice was handled with the same precautions as food.