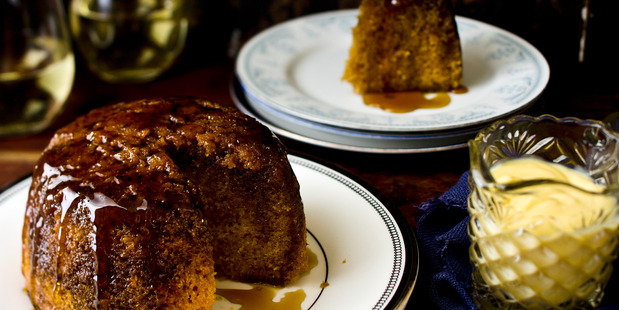 Serves 6
• ½ cup golden syrup
• 2 eggs
• 120g butter, softened
• 120g brown sugar
• 1 tsp vanilla
• 225g self-raising flour


1. Grease a 1 litre pudding basin with butter.
2. Pour the golden syrup into the base. Place the eggs, butter, sugar, and vanilla into an egg beater and mix until pale. Add the flour and stir through.
3. Pour onto the golden syrup, and smooth the top.
4. Cover the basin with a double layer of baking paper, folded in the middle to allow for expansion, and a piece of foil, also folded in the middle. Tie around the bowl tightly with string. Cut off any excess paper or foil.
5. Place into a large pot with boiling water of the way up the side of the pudding, and steam for 1 hours.
6. When cooked, turn on to a warmed plate and serve with custard, cream or extra golden syrup.
- VIVA