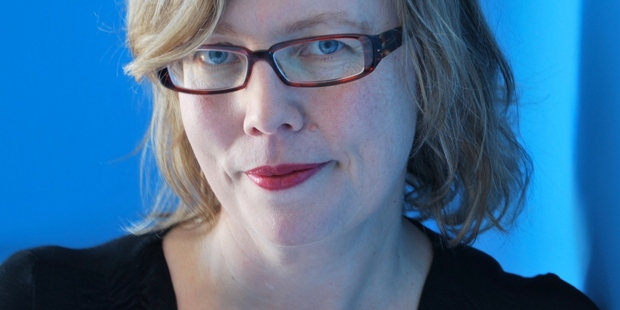 Two Girls In A Boat by Emma Martin
(Victoria University Press $35)


Wellingtonian Emma Martin won the Commonwealth Short Story Prize with the title story of this first collection. So she should have: like the other 10 here, it's meticulous in its details, mature in its style, complex yet clear in its renderings of human conditions and decisions.
Settings are global: the Tate Modern, the Balclutha Bus Station, Yugoslavia, a Westland graveyard. Characters are changed, often forever. Forgetfulness at a kids' pool party ruptures lives. A mother's rage leads to mutilation and imprisonment.
People are trapped, then break free or accept limitations. A stoic fatalism threads several of the stories. Protagonists return home, chastened or searching. They make quiet, resigned choices. Acceptance is often a virtue, compromise a necessity.
Martin knows how a moment can evoke an entire relationship. A girl is forced to strip and shower before being allowed into her stepmother's home; a mother is pierced by love for her small daughter's wonky handstands; a returned soldier skips stones across a lake; an abused boy squeezes into the gap between fridge and pantry wall.
She understands also how to pin a person with a single sentence: a glacial
caregiver/non-giver holds out a banknote "pincered between thumb and forefinger". Mr Right is categorised with effortless dismissal: "He was perfectly nice." A man's stomach is "like some small sleepy animal that had ... taken up residence in the space between them".
Characters are strong and textured. Martin respects her protagonists, acknowledges their ambivalence. Even Victor the obsessive anti-abortionist has his yearnings and vulnerability. She knows when to leave them alone or silent: the growing force of Visiting Edie comes from what isn't voiced.
There are good, well-meaning men in here: how refreshing. There's also the edgy metallurgist, the tormented and brutish Coaster, the husband with a PhD in charming unreliability.
An authorial finger points us in the right direction occasionally. A few scene settings would achieve more by saying less.
Structure is conventional; dialogue restrained and realistic. Small-sized stories take big-sized steps.
It's an illuminating, elegantly published collection, and I'm sure it won't be Martin's last.