But demand continues to outstrip supply despite donors rising.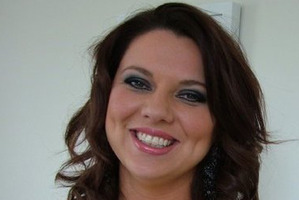 Demand for donated eye tissue continues to outstrip the gradual rise in willing donors.
Most of the around 300 people who receive corneal transplants in New Zealand each year have spent between three and eight months on a waiting list, National Eye Bank manager Louise Moffatt said.
She said thousands of people dying each year could donate tissue from their eyes.
Corneas can be used to restore sight and the whites of the eyes can patch damage caused by trauma or tumours.
Up to four people can benefit from each donor.
The number of donors steadily increased from 126 in 2008 to 167 last year, but need was also increasing, Moffatt said.
"There shouldn't be a shortage of corneas because so many people can donate them. It's not just people with cancer, it's the case for other disorders as well.
We can take a lot of medical disorders and situations into account."
Donation was possible up to the age of 85 and from those with illnesses including cancer and conditions such as cataracts, glaucoma and macular degeneration, she said.
"There is a lack of awareness about this sort of donation."
Medical staff often did not suggest it, although the bereavement care team at Middlemore Hospital, who support families after someone dies, will ask in appropriate cases whether families want to consider eye tissue donation.
It took about half an hour to remove eyes and was not disfiguring, she said. "People think there will be these big holes and it will look creepy, but the appearance is fully restored."
Some families benefited greatly from giving, she said. "It gives people something positive to focus on."
Cancer victim's last gift
Christine Main was too sick to reply when her mum let her know her eyes would give other people sight.
Cancer was taking her life and, in her final days last month, the 33-year-old had lost the ability to speak.
But she smiled when she heard her eyes could be donated, mum Trish Main said.
"She always wanted to help people. She was a giving girl right up to the end when she was giving her eyes."
Main wants others to know cancer does not prevent people donating tissue when they die. Christine had adenocarcinoma, a rare and aggressive form of lung cancer that usually affects women and non-smokers.
Although those with cancer cannot donate organs, they can in many cases still donate the tissue from their eyes, she said.
"It's so important that people know what they can contribute."
Main wasn't surprised by her daughter's decision - eight years ago Christine spent a day as a blind person for a documentary.
Black contacts were put in her eyes and she navigated her way around Newmarket.
"We are just so blessed that she has been able to help. Just the fact that she is able to live on in other people is a great comfort to us."