Address:
444-448 Khyber Pass Rd, New Market
Phone:
(09) 550 1201
thelumsden.co.nz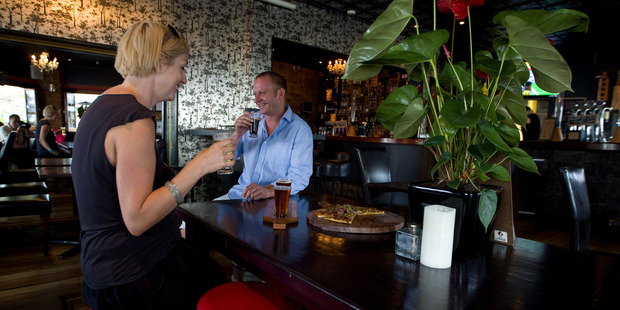 I'd been into the Lumsden before and wasn't impressed, but what a difference a few months makes.
Revamped and repositioned as a craft beer bar, The Lumsden is a little cracker. A freehouse, too, meaning it is not tied to any particular brewery so you'll be able to get a much bigger range of beers.
When I walked in from the Khyber Pass Rd entrance, I didn't see much promise: a pool table and a pokie room. But keep going towards the bar and you'll strike gold.
It's unashamedly aiming for the craft beer fraternity, but it is so much more than simply a beer-geek bar. Certainly, the beer selection is outstanding - not just the usual suspects like Epic, Tuatara and Yeastie Boys, but Renaissance Stonecutter, Mike's OMPA and various Hallertaus are to be found alongside the likes of Brew Dogg and Liberty Brewing.
The beer selection changes regularly but, given the choice when I was there, it will always have something of interest.
It keeps a few "mainstream" beers, such as Heineken, Becks and Guinness because, as the bartender said to me, "some people don't get the craft beers".
That's a great attitude - celebrating craft beer without metaphorically spitting on the mainstream brands and it seems to sum up the ethos behind the Lumsden. They're not trying to be something they're not and they manage to balance the old (pool and pokies) with the craft ale set.
The food is great, the cocktail list worth reading just for the comments and the wine list has some genuinely surprising selections.
The service is great, too; friendly, informative and prompt, with a sense of humour and no delusions of grandeur.
I could come up with a few quibbles - the prices are steep, they need more whisky and the typos in the menu/cocktail list are pitiful - but that would be churlish. A great outdoor area complements the inside and this is a bar I'll be going back to again and again.


Scores
Service: 5
Drink: 4
Food: 4
Atmosphere: 5
Overall: 4.5