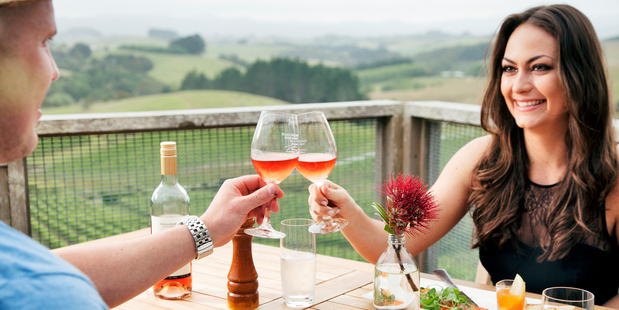 So Loizos Michaels finally went down. Eight years on 24 counts of causing loss by deception and six of obtaining by deception. He scammed about $3 million by convincing various people, including casino executives, that he was a wealthy businessman.
I'm not trying to be smart, but he never fooled me. Michaels, you will remember, was the man behind the unlamented Plato's Greek Taverna in Ponsonby Rd. Plato's wasn't a taverna. It was also not Greek, as my Greek mate Dimitri confirmed when we tried it.
It stocked no Greek beer or wine (its only retsina was made in Adelaide) and there was not a single dish on the menu that Dimitri recognised as Greek. When he pointed this out, the maitre d' told us it was hard to get "Greek ingredients" in New Zealand: we assumed he was meaning stuff like lamb, fish, eggplant, tomato, olives and feta cheese.
Dimitri and I knew Michaels was a fraud long before the Serious Fraud Office had even heard his name. Dimitri has a good sense of these things which is why when he said that good reports had reached him of the restaurant at the Mahurangi River Winery, I suggested a lunch and we gathered up a small group.
Established in the late 90s, the vineyard is splendidly sited: rows of vines run across the undulating north-facing slopes and at the top is the restaurant in a building that also houses the small-output winery.
The building won an architecture award, which was presumably bestowed by judges who didn't stop for lunch. If they had, they would have noticed that when you're sitting down inside, you can see nothing at all of the ravishing view. In my book, that's a colossal architectural blunder.
But that's the only grumble I need to get out of the way before reporting on some pretty impressive food and service. Chef Kahui Cassidy worked under Gaetano Francelle at nearby Plume and his food here is very reminiscent of what came out of Plume's kitchen: stylish but simple and quite free of pretension or unnecessary artifice.
As much as possible, he sources local produce - the fish is from Leigh, the oysters are from Mahurangi, of course - and, pleasingly, the winery's own labels sell at the table for the cellar-door price (their 2010 Field of Grace chardonnay, at $39, was a treat).
I ordered a couple of $12 nibble plates of Cassidy's own excellent fresh-baked bread, some lovely soft goat cheese, confit garlic cloves and a wickedly treacly balsamic reduction. Nobody else had wanted an entree and my main purpose was to distract them from the salmon carpaccio I had ordered for myself.
But in that regard I was out of luck. Everybody swarmed over the thick slices of salmon (cold-smoked in-house) and the accompanying scallops, which tasted cured rather than cooked and were a perfect match. I eventually had to pull rank and claim that professional duty compelled me to eat more of it than anyone else. No one looked convinced.
Two of our number were in a breakfast frame of mind and were much impressed with potato hash cake, spinach and mushroom topped with poached eggs done precisely as they had requested.
The Professor, in a jarring break with her pescetarian preferences, asked for the lamb loin, which was livened with a bright-green pea puree. It was a shade past the requisite medium-rare and could have done with some more seasoning, although the thick syrah jus helped, but the snapper fillets on a creamy fennel risotto were absolutely perfect.
Perhaps the most notable dish was the platter that the remaining member of our party ordered. The very word "platter" sends a chill up my spine, since it usually means that some kitchenhand has taken stuff out of packets, jars and tubes and stuck it on a plate for a 400 per cent markup.
Cassidy's included some more of that salmon; superbly tender salt-and-pepper squid; superb cheeses; prosciutto and grace notes of olives and caperberries, with bread. At only $25, it would be splendid light lunch for two with a couple of glasses of wine. We all pitched in to help Liz finish it, but failed; the large version at $45 must be truly intimidating.
Thus stuffed, none of us could manage dessert but settled for a civilised afternoon snooze. This place deserves a visit, believe me.

Verdict: Good food, fabulous views - though not at the same time.