Christmas isn't just about grabbing at a huge pile of presents, it's also a great time for giving, or buying "good" gifts - the sort that make the world a better place. Here are some sound ideas for giving good gifts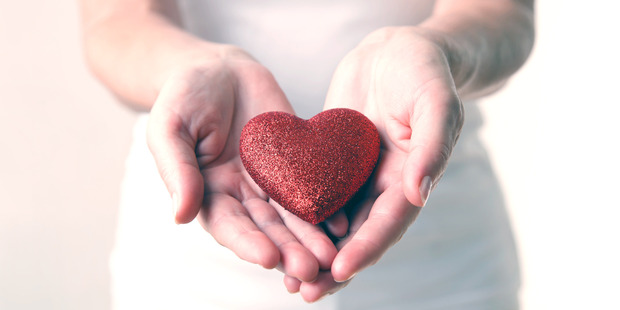 1. Oxfam unwrapped
Oxfam have a range of wonderful gifts that are designed to help people in need. On the Oxfam Christmas list this year you'll find goats, fishing equipment, coffee plants, little pigs and tools. Funds can also be used to improve gender equality. There are so many ways to help turn lives around. The choice is yours.
2. Trade Aid gift baskets
Trying to find the right gifts for people can turn the best of us into basket cases. If you buy a Trade Aid gift basket you'll keep a clear head and a clear heart. This lovely range comes in small, medium and large baskets and can include chocolate, tea, and delicious food items, all secured from Fair Trade sources.
3. Support the National Whale Centre
Looking for a way to give back to the sea? Think about saving some whales.
Loved local artist Dick Frizzell and legendary poet Sam Hunt have teamed up to create the first in a series of prints to raise funds for the National Whale Centre in Marlborough. This first limited edition print designed by Dick Frizzell is called "One for the Whales" and is a collaboration based on Sam Hunt's poem, The Harpooner's Song. The print run is limited to 45 in the initial stages, and they retail for $1200.
4. Starship Tea Towels
Starship Hospital saved Ruby Seeto's life, and now she designs gorgeous tea towels to raise much needed funds. Ruby's 2012 tea towel "The Tree of Life" features the poignant quote "Starship saved my life, that's what they do every day". To date, her work has raised almost $200,000 for the Starship Foundation, with $6 from each $10 tea towel (which is all the proceeds after costs) going directly to Starship. Purchase by calling 0800 222 122 or on wallacecotton.com.
5. Women's Refuge
Christmas for many is a time of stress and tension, and more often than not it's women and children who are the victims. Organisations like Women's Refuge are stretched to the limit during the holiday period, and are another great place to donate either money, toys, clothes or household goods, your generosity will be appreciated.