With a few tweaks you can make a hotel-style feast.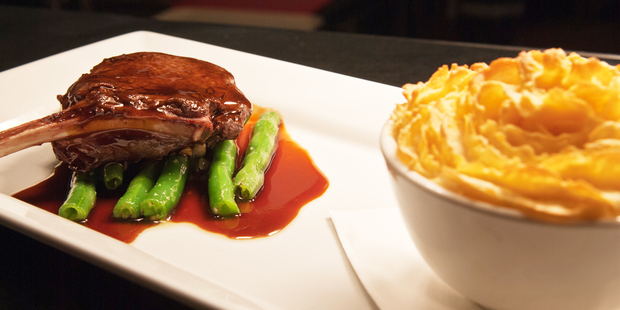 The Wellington InterContinental Hotel recently hosted Hillary Clinton, Leonard Cohen, and me.
I love the buzz of a hotel lobby, the charm of the staff, the location in the heart of a city, the feeling you are being "looked after".
I've always been fascinated with food delivery in a hotel - how they manage to serve breakfast, lunch and dinner across up to three restaurants, as well as deliver room service, and cater to corporate events and promotions.
During our stay I talked with the hotel's director of sales marketing Geoff Naumann. He explained that it takes a team of 96 in the food, beverage and front of house departments to make the place hum. Geoff estimates the hotel serves up to 6000 courses a week, made by 36 kitchen staff working between three kitchen areas. Everything but the bread is made on site.
Geoff gave photographer Jason Burgess and I the run of the hotel and asked the staff to allow us free access behind the scenes. This did not seem like a problem to anyone.
It felt like one big family working together making the best happen for their guests.
Here are some recipes adapted from what they produce in the hotel kitchens every day. The muesli mix comes from Sous Chef Andreas Reinhardt.
Try these recipes at home:
* Wellington InterContinental hunter's pie
* Floating Island chocolate shots
Grant Allen and Jason Burgess were hosted by the Wellington InterContinental Hotel.