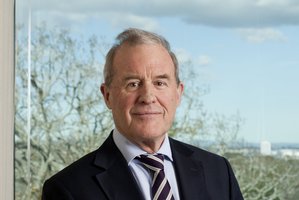 Ageing men planning to become fathers may want to consider freezing their sperm to lower the risk of passing on mutations to their children.
The study has revealed older fathers, not mothers, pass down most of the faulty genes linked to conditions such as autism, schizophrenia and low intelligence, the Mail Online reported.
The Iceland study found 97 per cent of genetic mutations were caused by the age of the father, while the mother's age had no effect.
The finding makes an argument for younger men to freeze their sperm if they are planning to have children late in life.
Fertility Associates director Richard Fisher said: "It may be in the not-too-distant-future that there'll be a possibility of using frozen eggs or sperm with that aim in mind, but it's currently not in the clinical realms of use."
The cost of freezing a sperm sample is $200 compared with $10,000 to $12,000 for eggs, which need to be extracted through in vitro fertilisation (IVF).
Clients also pay an annual storage fee.
The most important thing parents can give their children is healthy sperm and eggs, he said.
"We also know that as men get older their chance of infertility increases.
"If you were saying, 'When should I have my children?' the answer is you should have them when you are youngish - not too young but young enough - in your 20s and early 30s."
That wasn't always a reality, though, he said.
The study showed a child of a 40-year-old dad had two-and-half times as many potentially damaging mutations as the offspring of a 20-year-old, and they increase with every passing year, the Mail Online reported.
Researchers found a 20-year-old father transmitted on average 25 mutations to his child, while 40-year-old fathers, the oldest in the study, transmitted an average of 65.
Mothers transmitted an average of 15, regardless of their age.
However, while the father's age appeared to increase the risk of children having problems with brain function, older mothers increase the risk of more serious chromosome abnormalities, said the study.
- APNZ