Address: Spencer on Byron, 9-17 Byron Ave, Takapuna, Auckland
Ph: (09) 916 4982
Website: spencerhotel.co.nz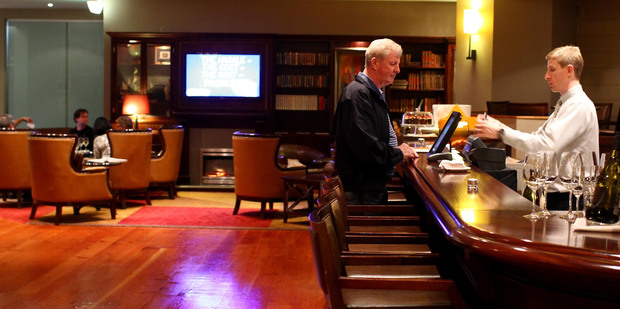 Now before you get all excited and accuse me of muscling in on a restaurant reviewer's job, I am talking specifically about the bar adjoining this rather lovely restaurant on the first floor of the Spencer on Byron hotel.
I can't really get away from the fact that the restaurant is right across the room from the bar, or that I've really enjoyed the food there whenever I've visited, but trust me, the bar is worth a visit in its own right.
Nicely laid over two levels, it offers a perfect spot for a few quiet cocktails. It's never going to be a good spot for a raucous night out with the girls but, for a more intimate evening, it offers a great deal indeed.
The cocktails are very good, with a nice mix of classics and special ones designed on the premises. They also offer a refreshingly good selection of alcohol-free cocktails, which is something that tends to be overlooked in many bars. After all, not everyone wants to flush their kidneys with gallons of gin, especially if they are out on, as I may have mentioned earlier, a more intimate evening.
The drinks are good, the service is quietly efficient and friendly, and often there is a pianist tinkling on the ivories as well, for that classic cocktail bar effect.
And you can always slip across the aisle to Thyme itself if hunger calls, so there really is no excuse not to give it a try the next time you want somewhere that will impress someone. And let's not forget, if it all goes well, you can always get a room.
Scores
Service: 4/5
Drink: 4/5
Food: 4.5/5
Atmosphere: 4/5
Overall: 4/5