Nicky Pellegrino is left uninvolved by Kiwi writer's Booker Prize favourite.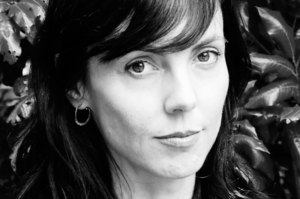 Before it had even been launched, Auckland author Emily Perkins' latest novel, The Forrests (Bloomsbury, $36.99) was tipped to win this year's Booker prize. I don't pretend to know what the gong-givers are looking for but I found this a curiously old-fashioned book in some ways, very strongly reminiscent of Virginia Woolf's To The Lighthouse and, although strikingly well written, sometimes frustrating to read.
It is the story, from childhood to old age, of Dorothy Forrest. Hers is an ordinary life, but one that captures the spirit of the eras she lives through and with aspects that will resonate with most of us.
At the age of seven she moves with her family from New York to suburban Auckland. Her father is a disappointed actor, her mother a would-be hippie and Dorothy's world revolves round her siblings, Michael, Eve and Ruth, as well as Daniel, the neighbourhood boy they adopt unofficially.
The entire sweep of a life and all the people who are important to it is a lot to fit into a novel of fewer than 350 pages. We're moved through Dorothy's teenage years, her disappointments in love, her struggle with marriage and motherhood, her losses and greatest longings, on to middle age and finally to the confusion of her final days. Almost each chapter takes us several years forward from the last so there's a sense of time galloping by - just as in life it tends to. Dorothy is old and looking back on it all before you know it.
Perkins unbalances the reader by employing the technique of observing in microscopic detail many trivial or background things - there is plenty of weather, often a dog barking somewhere in the distance, descriptions of all sorts of small stuff - but then skimming quickly over major events, or omitting them altogether. In the same vein, by far the most important person in Dorothy's life rarely makes an appearance. Enigmatic Daniel has flings with both her and her sister, Eve. He is the one man she loves all her life, yet he disappears and thereafter revisits the narrative only briefly.
While effective in some ways, the gaps in the story left me experiencing Dorothy as a series of vignettes rather than as a whole person. Meeting her as the agoraphobic mother of young children, I didn't recognise the spirited teenager I'd got to know a few chapters earlier. I never went beyond feeling like an observer of her life rather than involved or affected by it.
Perkins is undoubtedly one of the most talented contemporary New Zealand writers but, in its structure and style, The Forrests often felt to me like a writing exercise - albeit one she has executed brilliantly.
It may win prizes, possibly even the big one, but given that the Man Booker long-list has yet to be announced, speculation seems premature.
While the buzz is bound to be good for book sales, Perkins has held her silence on the subject and I don't blame her.