Dermatology experts share their insights and one warns that natural isn't always nice.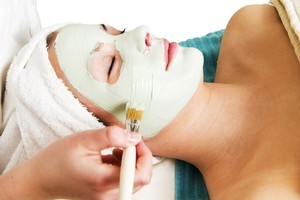 Granny's remedies and overblown ingredient claims are in the sights of one of America's leading dermatologists, Dr Joe Fowler. What they lack is scientific rigour, he says.
The former president of the American Contact Dermatitis Society has a special interest in the formulation of products and was in New Zealand last month to talk to local skin specialists. Viva caught up with Dr Fowler after he spoke at the Dermatological Society's annual conference in Wellington about the skin barrier and the safety and effectiveness of natural skincare.
His advice is that people look for evidence-based skincare and beware of marketing hype from all sides of the skincare industry.
"Almost nothing works at a level below the skin that you can rub in," he says. From growth factors to collagen applied topically to claims about the properties of certain natural ingredients, he says: promises, promises.
"Now those products that contain those things may well contain other good moisturising ingredients, that's fine, but to promote the fact that something really goes beyond skin deep - that's pretty unusual."
The skin barrier is mostly very effective and molecules have trouble penetrating it.
"The reality is that the epidermis [top layer of skin] is a really tough barrier."
Some lipids and proteins and other components that help with moisturising work within the epidermis. Beyond that if a molecule did indeed manage to get through intact to the deeper dermal layers it would often be "eaten up by enzymes".
A proven exception was the retinoid family of chemicals. While over-the-counter retinol was not as potent as the prescription version, it could penetrate and stimulate the lower levels to produce more collagen.
As a fellow of the American Academy of Dermatology, noted for his work in contact and occupational dermatitis, Dr Fowler is an in-demand speaker at medical conferences. He has served as principal investigator on many pharmaceutical studies and is co-author of a standard dermatology textbook. He splits his time between private practice, the professorship of clinical dermatology at the University of Louisville, Kentucky, and consulting for companies (including conference sponsor Johnson & Johnson which brought him to New Zealand).
"It's good we've got some proven natural ingredients, but the flip side of that is there are a lot of natural ingredients that are promoted as having various benefits and there's no data or science to support that," he told Viva. "In those cases I say, well okay, use those things, but the reality is they are not doing much for you, but as long as they don't hurt you that's fine.
"I try to stick with those that have some proven benefits, for example the colloidal oatmeal, the shea butter, soy, olive oil (for lipids) and I try to shift people away from some of the herbs and roots."
He points to a skin cream being marketed in Canada which contains poison ivy extract, saying that ivy is the single most common cause of contact dermatitis in the United States. People tended to assume that natural was nice, but allergies occur with both natural and synthetic substances. Cross reactions with fragrance allergens, including those made from essential oils such as lavender, were not unusual. Tea tree oil irritated some people, but was often put on damaged skin and 2 per cent of people were allergic to bee propolis which is used in some lip products.
Dr Fowler said the growth in natural skincare was understandable, tapping into consumer demand and concerns about sustainability.
Colloidal oatmeal helped make skin stronger and was one natural ingredient dating back to Egyptian times which he happily endorsed, but it needed to be used in concentrated form. He was interested in monitoring research into certain artemesia plants which showed promising results in putting back ceramides - "some of the very important lipids in the skin.
"But many times there's not a lot of good science behind using natural ingredients.
"Grandma used it, Uncle Fred used it for his arthritis etc, then they try to put it in a tube and sell it."
Issues around the standards in sourcing natural ingredients needed to be watched. Differences in origins, process and purity would give variable results, which in more controlled manufacturing environments were better monitored.
The natural skincare sector could do this by signing up to industry protocols or certification standards, but not all were on board. "Unfortunately many of them are still rather obscure."
Dr Fowler says, for him, dealing with reputable, long-established companies is best, because they follow guidelines.
"I think that if a natural ingredient works that's wonderful, but if something else works well and it's made in a laboratory and it's safe that's fine by me.
The often bandied about term "active natural" needs, he says, to mean "a medically and scientifically proven effectiveness."
* Dr Elizabeth Baird, the society's Auckland-based president, said as well as the conference hearing from Dr Fowler and nail expert Dr David de Berker interesting talks were given about treating psoriasis, including with a drug called Enbrel which has recently been funded in New Zealand. Other topics of note were trials of teledermatology to provide diagnosis services by internet for patients in remote areas and the likely future uses of melanoma vaccines.
Scratch the itch
Up to 20 per cent of people worldwide can suffer metal allergy, with skin especially likely to react to cheap costume jewellery.
"You can be allergic to any metal, even gold, but nickel is very, very common," says Dr Fowler. Cobalt also causes issues.
Those with reactions probably know what causes their problem, but the exact metal can be identified with a patch test to allow people to switch to a different type of jewellery. "There's not anything that makes you unallergic."
Flare-ups can be cleared with cortisone creams, but the underlying problem won't go away - "so it's really a matter of identifying the cause and staying away from it."
Dr Fowler says a correct professional diagnosis is the key to treating skin problems. Relying on anecdotal advice may sometimes help with symptoms, but isn't a solution.
What to watch
Preservatives, closely followed by fragrances, are the two most common irritants in skincare.
A study of 10,000 people, cited by Dr Fowler, identified 22 per cent with an allergy to some ingredients, both those that were synthetically developed and those naturally derived from plants, trees and flowers.
A much smaller study of 240 people using natural ingredients had shown 6 per cent with adverse reactions to a list of substances, with tea tree oil and propolis being most common, but also including marigold, chamomile and even aloe.
Dr Fowler said newer formulations, including those in the natural skincare market, now made it unnecessary to use some of the more problematic preservatives. Irritations were more likely to be experienced by people using less expensive and older-style products that had not been reformulated to keep pace with advances in knowledge.
Helping hand
Q: What do you get at a gathering of dermatologists?
A: Gruesome pictures.
The winner of the best set of slides would surely go to Dr David de Berker, an Englishman other dermatologists seek out for his expert advice. His conference party trick is to quiz his audience on what conditions he is displaying. Some are the sort of sights you'd quail from in a textbook, much less if they turned up in your clinic. So asking the president of the European Nail Society about manicures seems a bit frivolous, given his speciality is to identify and treat serious nail and hair disorders.
He deals with everything from psoriasis to fungal infections and severe nail thickening and splitting. In some cases he has to advise removal of the nail or a portion of it to allow treatment. This author of more than 50 papers and books on nail disease also chairs panels on skin cancer treatment and research.
Dr de Berker says women are apt to disguise signs of nail ill health with a coat of polish, but he's too much of a realist to rail against this, though he advises that whatever the state of their nails, women should keep them shorter and leave their cuticles relatively unmolested.
"While trying to make nails more beautiful, more acceptable to themselves, women can exacerbate problems."
"If you dig under a nail, you are very rarely doing it a service." Picking is another no-no, as it predisposes nails to infection.
Overly vigorous manicures can aggravate existing problems. Those with skin conditions may find nail solvents and acetones worsen their woes. Soaking and moisturising is fine, trimming cuticles less so.
"The cuticle is the putty in the window frame," says Dr de Berker. It stabilises the nail and is a buffer against debris.
"For the vast majority of people with healthy skin trimming the cuticle might be a perfectly OK thing to do, but if you're talking about someone with existing problems ..."
Sufferers of psoriasis or those experiencing thickening of the skin under the nail tip may be tempted to try to remove skin layers or clear out debris, but they should leave well alone. The accumulation may not be normal, but it is often protective. Once microbes enter underneath, the condition can worsen.
One reason Dr de Berker does not like longer nails is that he has noticed women who have them sometimes have an unhealthy tendency to dig underneath. If nails are excessively long they are less well-anchored and pressure at the tip exerts a lifting force which can cause damage to the nail bed and upset subsequent nail growth.
Dr de Berker says when it comes to toes, yellowing nails and a thicker big toe are not unusual. Little toes and their nails are also commonly misshapen as they are more likely to suffer trauma than other digits, including being squashed into shoes.
"Nail thickness alone is not a problem, but it is if the nail is misshaped and sticking in." This tends to happen in older people and because it can effect mobility it should be treated seriously, with the help of a podiatrist.
Keratin granulation or white marks on nails are not uncommon, but one marking to watch out for is a pigmented streak. This is more commonly seen among darker skinned people for whom it is usually not a problem, but on pale-skinned people it could mean there is a mole under the nail and because this is not a usual spot for one it should be checked out.