Wood's influence on wine can be diverse.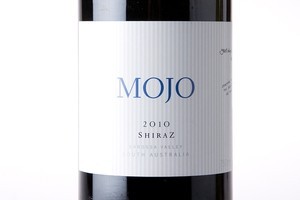 Since the days when ancient Armenian merchants shipped their wares down the Tigris in palm-wood casks, wood has played an important role in wine - both as a storage container and as an influence on the taste and texture of the final product. But just as species of trees differ, what exactly wood brings to a wine can be equally diverse.
I'm not sure what flavours the palm-wood imparted to the contents of those early casks, but in those days winemakers used wood predominantly as a handy material with which to make vessels for their wine's transportation and storage, giving little thought to its effect on the wine character.
By the mid 20th century, wood's role here was usurped when glass bottles became wine's main storage receptacle and steel tankers moved larger quantities around. However, far from being the last time when grape got together with tree, this issued in an era when wood became part of a winemaker's art.
Even after stainless steel vats were introduced from the 1950s, the appreciation that barrels could add character to a wine means they've remained a key part of winemaking kit for the maturation of fine wines in particular.
Part of this comes from the fact that unlike impermeable materials like steel or glass, the small pores in wood allow minute quantities of oxygen to enter a wine, which changes a wine's texture, softening tannins in red wines.
Wood can also leave its mark on a wine's flavours, with the nuances of oak making it the most popular material for barrels. As well as being hard, supple and watertight, oak has a natural affinity with wine's flavours, arguably more so than other woods also used for barrels, such as chestnut, acacia, pine, redwood and Chile's rough rauli.
Where the oak comes from plays a further part in its taste profile. American oak is the most overt, often adding sweet, coconutty and vanilla notes, while French is more restrained, characterised by more gentle notes of cedar and spice.
In France, individual forests are selected for their woods' different grains and characters, and then there are the individual coopers, whose barrel-making styles are favoured by different winemakers.
Barrel-making involves the toasting of staves that allow these to be bent into shape, a practical technique that is now manipulated to provide winemakers with different levels of "toast" and resulting toasty characters that can infuse into their wines.
Wood influence can also be regulated by the size of the barrel, with the small and most popular 225-litre barriques showing the strongest, while the larger surface area of big barrels and vats imparting less. As the strength of oak's flavours decline with usage and time, the age of the barrel also impacts on its intensity.
But not all wood you taste in a wine is from a barrel: given these can cost big bucks, winemakers have developed cheaper ways to harness its flavours. One popular method is the use of wooden staves, which are basically planks that sit in a vat of wine.
Even cheaper cheats for less expensive wines are the wood chips winemakers use to leach toasty notes into their wines, or even cruder, a splash of oak essence. These are far less refined in terms of taste and do nothing for texture.
Can't see the wood for the trees? Well, after some years of excess, our winemakers have become wiser to wood and are now increasingly choosing wood that will enhance their wines rather than overwhelm.
WOOD WORK
Some grapes unfurl in oak, while others work better in the inert temperature-controlled containers that preserve fruit and aromatics. Here are a few from across the spectrum.
OAKY CHARDONNAY
Julicher Martinborough Chardonnay 2009 $19-$22
Without oak, chardonnay can be a trifle dull. But this barrel-fermented example certainly isn't, with its ripe stonefruit and citrus, enhanced by nutty toasty flavours and a creamy texture from French oak. (From Caro's, Scenic Cellars, www.julicher.co.nz)
SPICY WOODED SHIRAZ
Mojo Barossa Valley Shiraz 2010 $18.99
Wood pairs well with the spicy flavours of a grape like syrah. While Australian winemakers traditionally opted for in-yer-face American oak, French is now finding favour, with both used in this ripe and rich brightly boysenberry packed example with its sweet cinnamon spice and a hint of pepper. (From Caro's, Fine Wine Delivery Company, First Glass, New World Victoria Park, Waiheke Wine Centre, Hamilton Wine Company, Hillsdene Wine Cellars, Arawa Wines, Scenic Cellars, Liquorland.)
TREE FREE
Auburn Aura Central Otago Riesling 2010 $30
Riesling tends to taste better without oak, which would overwhelm the purity of a fine example like this with its sweet honeyed palate of apricot, spice and lemon blossom counterpoised by fresh notes of citrus and mineral. (Scenic Cellars, Hillsdene Wines, First Glass.)