We have learned much from French winemakers - now it's time to give back.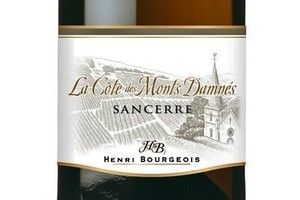 From croissants to Christian Dior, Proust to pasteurisation, Godard to Gainsbourg, France has sprinkled more than a soupcon of its cultural influence across the world. Wine is no exception, with much of our main grape varieties, winemaking know-how and even the ownership of our largest wine company being Gallic in origin.
If it wasn't for sauvignon blanc, our wines would likely have remained well below the world's wine radar. As the home of many of the so-called "noble varieties" now popular around the globe, France has gifted us important grapes such as sauvignon blanc, chardonnay, pinot noir and syrah.
Many winemaking techniques also hail from France: from the traditional methods that have increasingly been embraced by our pinot noir makers in particular, to more modern discoveries, as France's institutions are at the forefront of much oenological research. France is also the centre of the world's cooperage and the source of most barrels used in NZ.
However, when it comes to winegrowing philosophies, there's more divergence.
"In France 'vignerons' ['winegrowers'] are involved with every aspect of the growing and making of the wines, which is not always the case in NZ, where the viticulturist and winemaker have separate roles," notes French-born Lucie Laurence, who now makes wine at Central Otago's Aurum. "There is no translation, not traditionally anyway, for the word 'winemaker' in French."
New Zealand has also had a more New World outlook in the style of its wines. While the French have valued structure, texture and wines that develop with age, we've hung our hat on upfront fruit for immediate enjoyment. And though our focus has been on maximising the expression of the grape variety, the French are more concerned with communicating the character of the place they come from.
As a youthful wine nation, just starting to explore our wine regions, we also lag behind the French in our understanding of what the French call "terroir" - loosely translated as the favourable combination of site, climate and grape.
"Terroir is absolutely central to the whole winemaking concept in France," explains Bordeaux-educated winegrower, Jean-Charles Van Hove of Marlborough's Clos Marguerite. "Time, hard work and careful observation have all contributed to the delineation and 'carving' of the terroirs of France."
We also have nothing like France's wine laws, considered by some as a protective blessing and by others a restrictive curse. "Some aspects of making wine in France are infuriating, in particular there is an enormous amount of regulation and bureaucracy," admits Paul Pujol, of Prophet's Rock, who has been employed as winemaker both in France and NZ. "Although this helps to maintain standards and protect the industry as a whole, it does make it rather cumbersome and slow to respond to change." In contrast, Pujol notes that there's more freedom in NZ, but no strong controls to ensure producers act in the best interests of the whole industry. "But a balance is possible," he claims.
Like many New Zealand winemakers, Pujol worked a number of vintages in France to soak up some of the centuries of knowledge flowing through their vineyards and cellars. It's also now common to find young French winemakers working in our wineries and there's even a viticultural exchange between Central Otago and pinot noir's heartland of Burgundy.
"It's clear that all today's young Burgundians now seek a better understanding of the potential of their own land and products by taking stock of others," notes Rippon's Nick Mills, who helped establish the programme, "The changes apparent in the young winegrowers of Burgundy - who have come to discover another region devoted to pinot noir with a youth, curiosity, ambition and freedom which more closely matches their own - is inspiring to see." The Franco-Kiwi cross pollination which has proved so fruitful for us now works both ways.
FRENCH CONNECTIONS
CLASSIC EXPRESSION
Henri Bourgeois La Cote des Monts Damnes Sancerre 2008 $54
In sauvignon blanc's home of the Loire, Henri Bourgeois was so excited by the variety's potential in Marlborough that the company established Clos Henri there. This pure expression of sauvignon is one of Bourgeois' classic French examples, with subtle green apple and lemon fruit propelled by steely mineral. (From Point Wines, Bacchus, wine Vault, Maison Vauron, Fish Bone.)
FRENCH INFLUENCE
Clos Marguerite Aged on Lees Marlborough Sauvignon Blanc 2009 $28
The influence of its French-educated maker is evident in this elegant and textural sauvignon, with its notes of lime, asparagus and green capsicum supported by a rich stony savoury undercurrent. (From Scenic Cellars, Village Winery.)
EXPRESSIVELY CENTRAL
Prophet's Rock Central Otago Pinot Noir 2007 $45
Paul Pujol's numerous vintages in France have doubtless fed into this expressive pinot, that is muscular , with dense, supple black cherry layered with savoury notes and exotic spice. (From Liquorland, Wine Direct, Wine Circle.)