Owning a vineyard is no longer an essential part of making wine.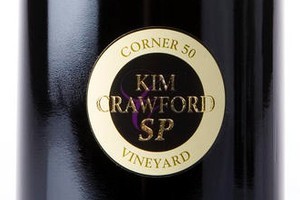 Romantic notions of wine usually conjure up visions of vignerons tending their grapes before making them into wine at their estate. In reality, many producers don't have their own wineries, and in the world of the virtual winery, they don't even own any vineyards either.
Kim Crawford was one of our first local labels set up on this model, a decision entirely based on capital in its early days, according to its founders Kim and Erica Crawford. For new enterprises, investing in vineyards, let alone their own winery, is an enormous outlay.
Since selling the Kim Crawford name eight years ago, the Crawfords are now "doing it the other way round", in focusing on their own biodynamic vineyard. However, when the brand was launched back in 1996, they didn't find its lack of provenance a major issue. "There was a young urban set who were not as concerned about place as the traditional wine-drinkers," Erica notes.
"A major advantage is that you are market-driven rather than production-driven," says Kim of the virtual approach.
"You source what you require rather than producing what you have and trying to sell it."
This ease in being market-led is echoed by Tim Lightbourne of Invivo.
"We can make what our customers want," he says. "We can try new things, and from vintage to vintage really adapt styles to markets by using fruit from different areas."
Companies can be as hands-on or off as they choose with the fruit they put into their labels. At the bottom end, many buy in anonymous bulk for their brands, while others like Invivo are actively involved in the management of the vineyards from which they source their grapes.
"We do often do get asked where our vineyards are," admits Lightbourne, "and we proudly show them, but always explain that we work with growers whose skill and focus is on growing the best quality fruit they can. Our relationships with our growers are very inclusive and we're involved year round in the whole growing process."
Lightbourne also highlights that not owning vineyards means the company can control the volume of wine it makes. This is especially attractive in the recent era of oversupply in which virtual labels have proliferated.
Even more widespread are companies that own their own vineyards, but get their wines made at contract facilities. This is particularly prevalent in Central Otago. Using a contract winery can prove far more cost effective, while they reap benefits in quality from the expertise of the highly trained staff and state of the art equipment contract facilities can offer.
With a significant proportion of the region's wines being made by the major contract facilities, VinPro and the Central Otago Wine Company, and larger wineries, such as Mt Difficulty and Peregrine, it could be surmised that the wines coming out would all taste pretty similar. However, they're undeniably diverse.
"The vineyard makes the wines different," explains VinPro's chief winemaker, Peter Bartle. "My job is to guide the vineyard and its fruit to let it speak for itself. I tailor my winemaking methods to suit each client's wishes, vineyard and fruit."
For wine companies with the expertise and economics, making wines from their own vineyards remains the nec plus ultra. But for many other wines in our glasses today, it's different levels of the virtual that's the reality.
VIRTUAL APPROACH
SITE SPECIFIC
Kim Crawford Special Parcels Corner 50 Vineyard Hawkes Bay Merlot 2008 $33
Now owned by drinks multinational Constellation, Kim Crawford is no longer a purely virtual label. Its Special Parcels wines are linked to specific vineyards, such as this firm and concentrated merlot with its ripe dark berry fruit, hint of coffee and subtle savoury undertone. (From Nobilo's Huapai Cellar Door, cellardoor@nobilo.co.nz)
CENTRAL STYLE
Soho McQueen Central Otago Pinot Noir 2009 $40
Soho produces wine from across the country, with its chocolaty textured Central Otago pinot packed with succulent spiced black cherry fruit, made for them by esteemed winemaker, Grant Taylor. (From wine retailers including First Glass, Farro Fresh, Herne Bay Cellars, La Barrique, Advintage and selected branches of Liquorland, Liquor King and Nosh.)
VIM AND VITALITY
Invivo Marlborough Sauvignon Blanc 2010 $19.95
Another impressive virtual label whose Marlborough sauvignon combines vibrant notes of passion fruit and herb with punchy lime. (From Caro's, La Vino, Glengarry, Point Wines, Cellar Select, Farro, Lovrich, La Barrique.)