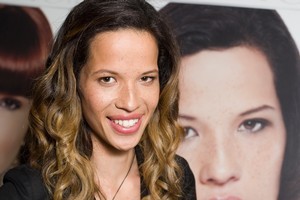 Danielle Hayes, winner of cycle two. Photo / Paul Estcourt
Gazelle-like girls aged 16-25 and at least 170cm tall, with covergirl ambitions can strut their stuff for the the judges at the auditions in the third cycle of New Zealand's Next Top Model this month.
Host Sara Tetro is once again joined by Colin Mathura-Jeffree and Chris Sisarich. The three judges will spend 10 days looking for girls who show potential, starting in Botany Town Square on March 19. The Auckland round is on March 27 but the venue has yet to be confirmed. Auditions conclude in Whangarei on March 28.
- TimeOut