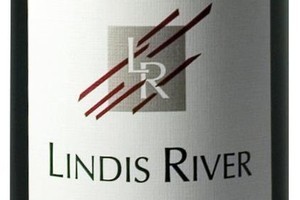 New Zealand winemakers weren't pleased after one of the world's most respected wine critics, master of wine Jancis Robinson, pooh-poohed the country's pinot noir in a blind tasting.
Robinson, nicknamed Her Royal Highness by the wine trade, is highly thought of in New Zealand but is possibly no longer quite so popular after claiming the wines were "rarely subtle ... even though there were representatives from the Kiwi pinot aristocracy".
So, it was great timing to have a similar tasting organised in Wellington to see if things were as depressing as they seemed.
The aim was to try to identify what's known as "terroir" which is a truly pompous wine word (pronounced terr-wah), simply meaning a sense of place.
Did we find this sense of place?
Well, the dozen wines that turned out to be from Central Otago were dark in colour but that was about all the sense of place I got.
When we found out which set of wines were Marlborough, Martinborough and so on it seemed the winemaker had had more of an influence on the wine style than the soil or even climate.
Sommeliers, wine journalists and master of wine students rated the wines they tasted during the day. Despite professing to know something about wine, we could not agree on very much.
We did agree that there were a bunch of bobby dazzlers in the line-up, including the fabulous 2006 Ata Rangi. The Kiwi contingent was beaten by two burgundies that had been covertly slipped in (even though one of them was riddled by brett - a fault that unfortunately causes wine to smell like plasters and horse poo).
Wines that many of us have awarded high praise to in the past didn't fare so well when we couldn't see the labels. Bell Hill, Pyramid Valley, Neudorf and Felton Road disappointed, as Her Royal Highness had earlier reported, giving us reason to think the monarchy may be worth keeping after all.
Wines of the week:
2009 Sacred Hill Pinot Noir, Marlborough, $21.90, Glengarry
I tried but failed to find a decent pinot for under $20, so excuse me for going over budget here but this represents cracking value.
A sprinkling of peppery spice combines with ripe red fruits, violets and cedary oak.
There's also structure and depth that you wouldn't expect for $21. A similarly priced burgundy would be undrinkable.
2007 Rochfort Rees Pinot Noir, Central Otago, $27.95, blackmarket.co.nz
This is all about ripe blackberry and plum fruit.
It's not a powerhouse of a wine, clearly the winemaker has been gentle on the grapes. Light-bodied and rather delicate with a little grip on the finish.
Not particularly complex but great glugging.
2006 Lindis River, One by One, Central Otago, $49.50, lindisriver.co.nz, Dhall & Nash
This is unusually pale for a Central Otago pinot and tastes almost French in style. Don't expect boisterousness here, it's restrained, savoury and earthy.