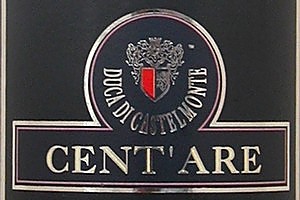 Wine for sale in half-bottles is rare in New Zealand and when a 9-year-old one from Sicily came my way last month, I was a little cynical about how tasty its contents might be, given wine in half-bottles usually ages quicker than that in standard-size bottles. It's a rare wine that proves the exception, as this near-perfect 9-year-old did.
The empty evidence is sitting in front of me. It proves that $7.50 can sometimes go a long way. It's just a shame there's barely any of the luscious 2002 Centare Nero d'Avola left, since I was silly enough to share mine with two others, making it our cheapest glass of outstanding wine this year, at $2.50 apiece. The 2006 Centare half-bottles cost a little more at $10.90 each. So it's better value to buy a standard 750ml bottle at $18.90 from Phil Clarke at A Touch of Italy.
Over the past 15 years, Clarke has been amassing the biggest range of Italian wines under one roof in New Zealand at Sovrano in Pakuranga, Auckland.
If that's too far away, try touchofitaly.co.nz.
Another of Clarke's Italian reds is a slightly pricier bottle. Barbaresco is not only a great name for a dinner-party red, it's also a town in Piedmont, northern Italy. And it's the name of a wine made there from the nebbiolo grape; nebbia being Italian for fog - something Piedmont sees a lot of. The two most famous wine towns there are Barbaresco and Barolo, and although the former is usually considered a poor cousin to the great Barolo, many of its deceptively light-looking reds are deliciously tasty.
These wines remind me of another trio that came my way in recent weeks from Black Barn winery in Hawke's Bay. Winemaker Dave McKee is experimenting with grape varieties that are relatively offbeat in this country, such as the Italian sangiovese and montepulciano and a tempranillo, which is traditionally Spanish. These grapes are mainstream in their drier and warmer home countries - so it's a challenge working with grapes like these in our land of the long white cloud, even in warm Hawke's Bay. Hence none of them come cheap. The sangiovese is $32, while the others are each $48. My pick was the Black Barn Tempranillo; the most chocolatey, big-bodied and best Kiwi tempranillo I've tasted yet.
Wines of the week
2004 Mirafiore Barbaresco, $31
Barbaresco is generally the more affordable wine made from Italy's greatest red grape, nebbiolo, and although this one looks light, it has great structure and a lingering floral finish. From A Touch of Italy, ph (09) 273 3701 or go to touchofitaly.co.nz
2009 Black Barn Tempranillo, $48
Black Barn is one of just a handful of Kiwi wineries spearheading diversity in New Zealand vineyards with grapes like tempranillo, which make this full-bodied red so chocolatey, sweet and soft. blackbarn.com
2008 Centare Nero d'Avola, $10.90
Less is always more in a decent half-bottle of wine, since its flavours develop faster in the smaller space. This lovely licorice-like red over-delivers on taste and has just the right amount for one person. From touchofitaly.co.nz