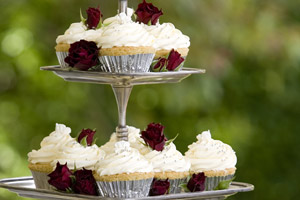 They were like a bunch of mischievous hyenas, scurrying around the wedding venue looking for their next bit of fun to feast on.
Kids are lovely and all, but crikey they make weddings hard work when it's meant to be a time of eating, drinking, catching up and being merry.
You can see why some people go for the no kids allowed affair. Or, put more politely, "no children please".
At my aunty's wedding in Wellington last weekend I spent a lot of time herding hyenas, and trying to make them whisper so the guests could hear the vows and the speeches.
There's nothing like a family wedding to rark the kids up. And in my little girl Mia's case the majority of her little cousins and second cousins live in other towns. So when they get together they party.
It's not like they were running riot. They were excited, and wedding vows and speeches are not so riveting if you can't understand the Shakespearean reading or the best man's cheeky - and naughty - innuendo.
So during dinner, when the kids weren't stuffing themselves with chicken nuggets and ice cream, they were making a constant playful din in the background.
They also made the route from the kitchen to the dining room a precarious obstacle course for the waiting staff. They even feasted upon each other - but there were no bite marks, no one drew blood, and there were no major wounds.
One of them locked himself in the cloak cupboard at one stage, which was hilarious, but the poor wee fella looked terrified when his mum found him.
So like I say, you can see why some people find a 'no kids allowed' wedding a good idea. But if you ask me, it's the kids who provide many of the highlights - apart, of course, from the bride's dress, and the best man's inappropriate words.
It's kids who make it a bigger and better celebration.
Like my cousin's young son doing his robot dance on the dance floor; or his cute and cheeky older brother saying to me over dinner,
"Scott."
"Yep."
"Can you pour me a glass of wine please?"
"Like hell."
And then there was my little Mia dancing in the aisle during the wedding service - like a lovely little angel - as my sister sang a song.
Mia loved the wedding. She lapped it up so much she was pooped by the end of the weekend and slept for 12 hours solid when she got back to her own bed in Auckland.
Young kids sure know how to party.