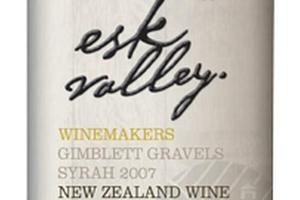 There we were at a friend's dinner table talking about strange events we had been to - square dances, evenings devoted to singing sea shanties, that sort of thing - when a trip to a gay cowboy line dancing bar in San Francisco sprang to mind. There was no wine there, but, if you'll forgive the drawing of a longbow, the strangeness of the place reminded me of the wines I've been tasting this month.
It all started when my old friend, Chris Carrad, brought over a "cosmic" wine for tasting - the grapes in it were grown in soils treated with acupuncture.
A few weeks later, a Kiwi winemaker blind-poured me a Marlborough pinot gris (a wine style I usually can't stand), only to find it tasted more like a French roussanne (which I like).
That was followed by a bunch of biodynamic, no-sulphur-added Rhone Valley wines that tasted like earth and high-cocoa chocolate. Add to that list the alternative new F-Series range of Marlborough's Framingham winemaker Andrew Hedley, and what do you have?
"Daft idea wines" is how Hedley describes some of his wild-yeast fermented, late-sulphured wines, made from only the ripest portion of the vineyard. Fermentation is wild, with yeast in the atmosphere doing its thing when it's ready, rather than Hedley adding a commercial yeast.
Some are packaged in 500ml bottles, which doesn't change the taste. Others have no sulphur added until the last minute, which does noticeably change the taste.
The first six F-Series wines include a sauvignon blanc, a pinot noir, two rieslings, a gewurztraminer and a viognier. Quantities range from 250 bottles to 140 cases for each wine.
These wines are about indulging Hedley's preferences, being made with little interference by the winemaker.
WINES OF THE WEEK
2009 Kairos Sauvignon Blanc $33
"I wanted to make a wine that tastes like a special moment - that's what Kairos is about; it means 'the moment'," says master of wine Stephen Bennett, who let indigenous yeast in the atmosphere ferment this first Kairos sauvignon, which hints at a fruity aroma before veering off in a bone-dry, savoury direction. From specialist wine stores or Bennett and Deller, phone (09) 378 9463.
2007 Esk Valley Winemaker's Reserve Syrah $60
"This wine is as natural as they come," says winemaker Gordon Russell, who let fermentation occur spontaneously, added minimal sulphur and reduced oak in this black coloured, spicy Hawke's Bay red. Just 170 cases were made. Worth $60?
I think so.
2009 Gewurztraminer VT $39.99 (500ml)
Gewurztraminer is hard to sell but its fans will adore the honeyed taste of this one; only the first 20 per cent of each row of gewurztraminer vines was used to make it. Available only from the winery, email info@framingham.co.nz