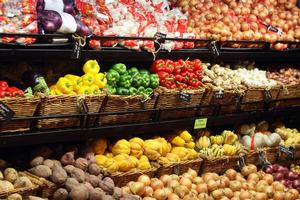 I turned vegetarian yesterday, finally, after thinking about it for the best part of a week.
It started with a particularly gristly pad thai chicken in the Ponsonby Food Hall last Saturday.
But it was the Cadbury's cow that did it, in the end. Frieda the dancing cow.
You'll have seen her hoofing robotically to Fred Astaire in that new TV ad.
It's not a great ad, but you can see what they were going for.
Tap dancing cows are born of the desire to recreate whatever alchemical mix of poetry and pathos turned a gorilla, a drumkit, and a Phil Collins song into one of the best adverts of all time.
The Cadbury gorilla was one of those truly great moments in advertising, the embodiment of the sweetspot where marketing meets imagination to the same end, with glorious results.
When you think of the nerve, and the verve that would have been needed to sell that idea to the suits at Cadbury ("so it's a gorilla, yeah, and he's drumming, yeah ..."), you can almost forgive so-called advertising "creatives" for all the cigarettes they sold pregnant women in the 50s, and the amount of money they spend on aspirational Swedish furniture today.
As for this latest ad however, well a dancing cow is quite a spectacle, granted, and there's a certain fascination in watching old Daisy or Bluebell or whatever her name is tap her way through an old ballroom standard.
But a bovine Ginger Rogers doesn't fire the imagination or snuggle up against your heart in the same way a rapturous gorilla drum solo does. And the sorrow for Cadbury is that they'll never find its like again.
But if this tap-dancing cow did not inspire me to rush out and load up on confectionery, she was still the catalyst for another major consumer decision. I'd been reconsidering carnivorism anyway.
But in the end, it was Frieda, on the telly, that convinced me I don't need to eat food that once had a face.
So I've gone vegetarian. The reasons for this are nebulous at best and perhaps not likely to inspire you to do the same.
Regular readers, the ones who email to berate me about oversharing - and tell me how overwrought and solipsistic and neurotic I am - will be delighted to hear that I've stopped eating meat. Not for nutritional, ecological or political reasons but rather for emotional, even spiritual ones.
It just doesn't seem right any more.
Last Saturday night I sat down to my pad thai as usual, regarded as usual the succulent pieces of chicken glistening amongst the noodles and I thought "that used to be alive". Once the thought was in there I couldn't get it out of my mind.
The rest of the week's meat was ruined. Bacon on Sunday "that used to breathe". And on into next week. A ham sandwich on Monday; "pigs can play Nintendo". Lasagne for dinner; "surely you could eat something that didn't used to be".
By the time it came to beef rendang back at the food hall on Tuesday night, one look at the former Frieda and I was done. Out, licked, back with the plants.
Not before I'd finished it obviously; beef rendang is delicious, and while I'm bowing to this newfound squeamishness I'm damned if its going to come between me and a last supper of the tasty cow.
The thing is, I have not stopped loving the taste and texture of meat. I think most of it is absolutely delicious. I've always drawn the line at offal, even though I think an ability to savour all sorts of exotic innards is a very sexy trait in a woman. Gizzards aside, I am very partial to animal flesh hung, burnt, sizzled, dried and salted in any number of ways.
Or I was until a few days ago, when I became unable to divorce it from where it comes. Simply put, I don't want anything dying for me.
Would I have killed an animal for myself? I've wondered about that but, you know, it would depend and it's a ridiculous notion considering where I live.
There's not much I could shoot on K Rd that would sustain me, unless I develop a taste for trannies, or hipsters, or free-range cat.
I could go organic, I suppose, look for the signs and symbols that the chook I'm roasting had one careful owner. But who has the time or energy for that?
I have a suspicion that at the core of it is the violence of death itself that I'm revolting against. So no more meat for me. I'll survive on roots and shoots I suppose and do magnificent things with nuts.
Where this new aversion to killing leaves my lovely new leather boots and rabbit-fur coat I'm not entirely sure. It's the start of a journey perhaps, an unexpected baby step courtesy of a dancing cow.