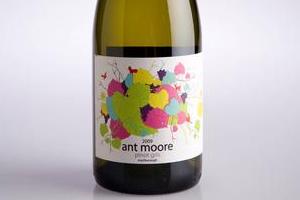 Marlborough sauvignon blanc in bottle turned 30, wine exports hit the $1 billion mark, 58 new wineries opened their doors and 2000 new hectares of vines started producing wine. Looking back on the year 2009 in New Zealand wine there were plenty of triumphs, but a fair amount of tribulation too.
Last year Montana celebrated the 30th anniversary of the first bottling of Marlborough sauvignon blanc. Made at a time when many still thought grapes wouldn't ripen in the South Island, sauvignon blanc went on to drive New Zealand's wine success and now accounts for 80 per cent of our exports.
Exports were another area in which a major milestone was achieved by our wine industry, reaching $1 billion a year ahead of schedule. This was a huge leap as just a decade ago, the wine we sent out into the world was worth only a little more than $100 million.
However, a shadow has been cast over these impressive stats by the fact that much of this growth has been driven by less profitable bulk sales from the oversupply generated by two bumper harvests in a row. Prices for our wines have been falling, a situation worsened by the world's economic woes.
Our wineries have been feeling the pinch, with the likes of Anthem Holdings, William Hill and Daniel Schuster going into receivership in 2009. However, it's provided happy bargain hunting grounds for wine drinkers with some great wines going for a song.
Across the ditch, Australian wine companies have fared far worse. One growing threat that's been gaining momentum over there has been our own sauvignon blanc, which has seen its popularity rocket at the expense of local products, with the Aussies lapping up over 50 per cent more of our wines in the last year.
Poor Australia, it also discovered that what it had thought was the trendy Spanish variety of albarino planted in its vineyards was actually the obscure savagnin variety from France. Last year, we got our mitts on the real deal with November seeing the first commercial planting of the variety in New Zealand and indeed Australasia. The potential of this variety that makes zesty and minerally whites has created a big buzz among the country's winegrowers and joins a growing array of new grapes being trialled in our vineyards.
There's also been plenty of excitement surrounding the quality of the 2009 vintage, whose wines generally exhibit the intensity lacked by too many 2008s. This suggests growers have heeded warnings delivered by the industry's generic body, New Zealand Winegrowers, after the savalanche of 2008, that they needed to lower their yields and concentrate on quality if New Zealand was to maintain its position as a premium wine producer. Guidelines have even been set for this year's vintage as to how much grapes should be harvested.
Other major initiatives afoot in our vineyards and wineries this year have been the continued move to more environmentally friendly practices. From cutting indiscriminate chemical use to grazing guinea pigs to keep down the grass, much of the activity has been driven by New Zealand Winegrowers' target to have everyone signed up to an independently audited sustainability programme by 2012.
Now close to 85 per cent of the country's vineyards and winery production is part of New Zealand Winegrowers' Sustainable Winegrowing New Zealand scheme. There's also been a surge in conversion to organics, with country's first organic wine conference held last June.
There may have been a few too many boring bottles at the start of the year, but there has certainly never been a dull moment when it comes to reporting on wine in 2009!
New Zealand's star styles
Stylish sauvignon
Invivo Marlborough Sauvignon Blanc 2009
$19
Behind its Zambesi-designed label lies a sauvignon that's just as stylish from this relatively new boutique producer. Vibrant notes of tropical passionfruit and papaya combine with green herb and an elegantly crisp grapefruit acidity.
(From Glengarry, La Vino, Caro's)
Entrepreneurial gris
Ant Moore Marlborough Pinot Gris 2009
$21.99
Ant Moore is a name that you could well be hearing more of in the coming years. This entrepreneurial expat Aussie winemaker is behind the Catalina Sounds and Crowded House brands and has just bought Central Otago's largest pinot noir winery. This fresh and citrussy pinot gris with its pretty pear drop fruit and aniseed-tinged spice is the inaugural release from his Waihopai home estate.
(From Liquorland.)
Delicious debut
Kemp Road Marlborough Pinot Noir 2007
$27.50 + GST
Kemp Rare Wines have harnessed the talents of Fromm's Hatsch Kalberer to make wines for their recently launched Kemp Road label. The first releases are impressive, and include this elegantly earthy pinot with its plush black plum fruit, notes of exotic spice, game and floral nuances.
(From Accent on Wine, Kemp Rare Wines.)