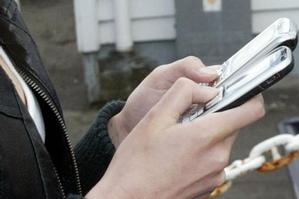 With the new decade poised to become known as the "teenies", adults are warned that if they "diss" teen speak, they risk an "epic fail".
A survey of 2000 teen users of the social networking site Habbo Hotel nominated "diss" - meaning "disrespect" - as the top "Teenglish" buzzword of 2009.
The next most popular word was "fail", used to show disapproval for something, and in third place was "ftw", literally "for the win", an expression of enthusiasm for something.
The survey also probed the attitudes and interests of the 13- to 17-year-olds, who will come of age over the coming decade.
Habbo spokesman Jeff Brookes said adults should treat the bizarre lingo with respect, describing it as both complex and creative.
"The Teenglish dictionary provides a bit of an insight into how this Generation Z is interacting socially, and cultural influences on the words," Mr Brookes said.
"Some of the words and acronyms are quite obvious but then others are highly creative."
But Mr Brookes warned parents - or "rentals" as the teens would say - to adopt the words at their peril.
"If most parents started using those words, teens would see through it straight away," he laughed. "That would be a fail by the rentals."
The survey suggests Generation Z are shaping up to be less self-centred and have more of a social conscience than the preceding Generation Y, who were dubbed the "me generation".
Of the respondents, 81 per cent gave "props" (proper respect) to the environment, saying they were concerned about it.
But they gave world leaders a "fail", with just 11 per cent saying they were happy with how they were handling global warming.
While 66 per cent said they were interested in politics, they were "meh" (indifferent) to getting the vote earlier, with only 51 per cent saying they would vote before their 18th birthday if the voting age was lowered.
Generation Z acknowledged the world faced serious problems, but had a positive outlook, Mr Brookes said.
"They realise that the world is not in a great state at the moment, and that it's up to their generation to ... do something about it," he said.
Habbo Hotel has more than 155 million registered users worldwide.
TOP TEXTING FAVOURITES - 'ZOMG'
The top 25 "Teenglish" buzzwords for 2009, as nominated by 2000 users of the teen social networking site Habbo Hotel:
1 diss - Disrespect.
2 fail - Expression of disapproval for something or when someone does fail at something. Sometimes spelt with a ph and epic fail (or epic phail) is the highest form of failing.
3 ftw - For the win, used to show enthusiasm for something, eg "kittens FTW".
4 hai - Hi.
5 idc - I dont care.
6 idk - I dont know.
7 ily - I love you.
8 irl - In real life.
9 jks - Jokes.
10 k or kk - Okay.
11 meh - Expression of indifference.
12 noob - A new person, also newbie, often used to make fun of someone you don't like.
13 pwn, pwned, pwnage - To "own someone", beat them at a game or teach them a lesson.
14 plz - Please.
15 props - Proper respect.
16 rents, rentz or rentals - Parents.
17 rofl - Roll on the floor laughing.
18 soz - Sorry.
19 srs - Serious, seriously.
20 sup - What's up? What's happening?
21 tbh - To be honest.
22 totes - Totally.
23 ty - Thank you.
24 w.e - Whatever.
25 zomg - Expression of amazement or shock at something even more amazing than omg (Oh My God).
- AAP