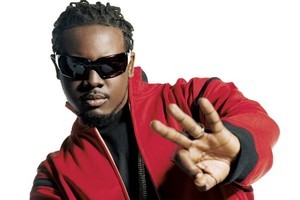 With the Big Day Out lineup announced this week, TimeOut finds the country's biggest music festival has some major competition this summer.
For starters there's Auckland's Laneway Festival - a type of boutique Big Day Out - back for its second year, and the first Boom Tunz, an urban music bonanza headlined by prolific hip-hopper Ludacris, former Destiny's Child diva Kelly Rowland, and Florida singer, rapper and class clown T Pain.
Also coming up is December's inaugural metal and punk festival No Sleep Til Auckland, which will be headlined by Megadeth; the three-day New Year's party Rhythm and Vines in Gisborne; and Wellington's Homegrown Festival in March looks to have its biggest line-up yet across six stages with 40 bands, including a farewell performance by Nesian Mystik, a reformed Blindspott, as well as Tiki, Scribe, and The Phoenix Foundation.
This year's Laneway Festival on February 1 was a sell-out and a big success despite a few logistical problems with food and bar facilities.
Next year's festival on January 31 has had to move from Britomart because of construction work planned for the area but has found a new and permanent home at the redeveloped Aotea Square.
Organiser Mark Kneebone says they are keeping the line-up "very indie" and the acts will be announced on October 12. "We're trying to keep it at a few thousand people, keep it really alternative, and it's very much like the cool kids' and music lovers' festival."
He says the other benefit of holding it at Aotea Square is there is room to grow from two stages to three, and perhaps even four, in the future.
Meanwhile, Boom Tunz - which also includes Iayz, a 22-year-old smoothy from the British Virgin Islands, and Jamaican reggae legends Third World, best known for their cover of Now That We Found Love, as well as locals J. Williams, Erakah, DJ CXL and K One - will be held at Waikato Stadium in Hamilton on December 11 and Wellington's Westpac Stadium on December 12.
Oddly there is no show in Auckland but promoters Boom Productions said they needed a venue with a capacity of up to 30,000 and neither Mt Smart Stadium or Western Springs were available.
"The Waikato Stadium in Hamilton allows us the opportunity to deliver Boom Tunz to a wide audience across the Waikato and Bay of Plenty," they said.
Tickets to Boom Tunz go on sale on Monday at Ticketek.
-TimeOut