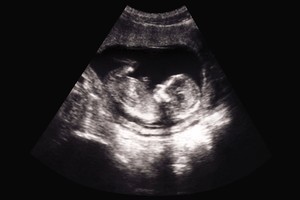 Remember those baby albums you have stuck somewhere down the back of a closet, where you're running naked, or sitting on the potty for the first time, or eating spaghetti in your high chair with it falling all over your head?
No doubt your parents have done what all Kiwi parents seem to love doing and displayed a lovingly hand-picked selection at your 21st party.
I was horrified to see, at my 21st, my mother's adoringly assembled montage of photos, including several from my fat, spotty, frizzy-haired (at that stage all-too-recent) adolescence.
"But I loved the way you were then," she said as I hysterically wailed in protest.
These days, parents hardly wait until a child's 21st any more. In fact, according to research out from AVG Technologies (a security software firm based in Oz), 91 per cent of Kiwi children have "some kind of digital dossier or footprint" on the internet by the time they are two years old.
By that, the research means that 91 per cent of Kiwi mothers with children under the age of two have uploaded images of their kids - whether that means a full moving montage with pictures on a custom-built website (a first child thing surely!) - or a picture on Facebook to let everyone know your child continues to have the requisite number of body parts.
A further third of all mothers had uploaded images of their newborns, and 23 per cent had uploaded antenatal scans online.
(I know people are in love with antenatal scans but really, what kind of information can they impart except that a child has its extremities? And even then, the information can be confusing. My sister sent me her child's scan, which seemed to indicate she was incubating a child with a leg coming out of its forehead. As you'd hope, this was an inaccurate reading of the situation!)
To my mind, the worry isn't particularly that a wide audience might be able to see pictures of your child. Despite the constant warnings about internet predators and paedophiles lurking, it seems to me that keeping tabs on your child's physical and emotional health in real life might counter internet "stranger danger" - at least as well as any other danger your child is going to face.
The real danger is that your child will eventually hate you sharing every intimate detail of their lives online.
As AVG says, you're "creating a digital history for a human being that will follow him or her around for the rest of [his or her] life".
Those warnings dovetail nicely with recent warnings about information posted to social networking sites like Facebook - information such as drunken escapades, sexy shennanigans and other activities that might lower someone in the estimation of future employers.
Is it possible that information you post about your life - information that is out there for all time - will prove embarrassing for your future children?
I realise that "Mommy bloggers" must possibly be the worst offenders in the "creating a lifelong digital footprint" and "causing future embarrassment" stakes. All I can say in my own defence is that I hope I have pointed out my own failings more than my children's quirks, and that the kids can look back and say "bloody hell my mother was a nut" rather than "how could she have posted a picture of me doing that naked fairy dance!"
I think I'll save that one for the 21st.