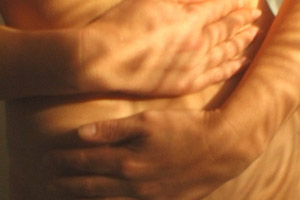 Is there really such a thing as an abortion addict?
American Irene Vilar is the villain of this particular tale, a woman who married a man who said having children killed sexual desire, which is of course true in the interim.
But instead of choosing a different husband, or even birth control, Irene's "revenge" saw her having the contents of her womb surgically removed 15 times over 17 years.
She talks about the high of finding out she was pregnant. This is the part of the story I - and many other women - can understand.
There are women who are so keen to be pregnant they buy industrial-level stocks of pregnancy kits and start testing themselves 10 days after doing the deed. There are websites devoted to analysing every little twinge and twitch that might indicate sperm and egg have successfully met.
There is a high attached to getting pregnant for many women.
Not all of course, and there are women who fall pregnant accidentally and procure abortions, and from that moment on ensure their birth control methods are as fail-safe as possible to avoid going through such a ghastly procedure again.
But there are others - and I have known some - who despite not wanting actual children, continue to get themselves pregnant, over and over again.
It is hard to comprehend what drives these women and hard as someone who supports abortion to justify such (seemingly) casual use of this extreme procedure.
But support it you have to, even reluctantly, if you are really pro-choice, because the whole argument is about letting adult women decide for themselves what is right to do with their bodies.
It may be a severe form of depression or perhaps other mental illness that drives a particular woman to foster 15 unsustainable pregnancies in a row (Irene is now the mother of two little girls), but we have limited control over the child-bearing habits of other people, for better or worse.
It just seems mightily unfair that while thousands of women struggle to have just one viable pregnancy, fertility in spades has been granted to a woman who didn't - for 17 years - have any intention of seeing it to fruition.
- Dita De Boni
Photo / Supplied