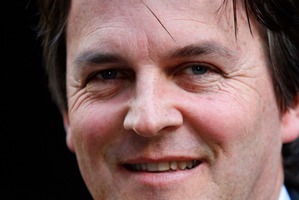 Jeremy Bioletti, the defence lawyer who represented bankrupted barrister Barry Hart, is fighting his own bankruptcy order and applying today for the Court of Appeal to suspend it.
Bioletti was declared bankrupt in August owing about $550,000 to Inland Revenue in tax, interest and penalties.
Some of this debt dated back to 2006.
The 52-year-old barrister and solicitor had previously appeared in some high profile-cases, representing Hart as well as Te Rangikaiwhiria Kemara during the trial of the so-called Urewera Four.
Bioletti has filed an appeal against the bankruptcy order, although no date has been set for this.
However, he is due to appear before Justices Mark O'Regan, Graham Panckhurst, and Alan MacKenzie via video link in the Court of Appeal at noon asking for his bankruptcy order to be suspended.
Bioletti said this morning the suspension would allow him to continue to work while awaiting the outcome of the appeal process.
When he was declared bankrupt, Bioletti told the Herald changes to the legal aid system had lead to his business dwindling and client numbers dropping off.
Bioletti said he made arrangements years ago with Inland Revenue to pay his tax bill. But when he entered into this deal people accused of complex fraud on legal aid could still pick the lawyer they wanted to represent them, he said.
Bioletti said fraud cases were one of his specialties and changes in 2010 meant people on legal aid accused of this sort of crime could no longer nominate the lawyer they wanted to represent them. Instead, lawyers for these cases were selected by legal services.
The lawyer said his business "just gradually drained out'' following the changes because he was getting no new work.