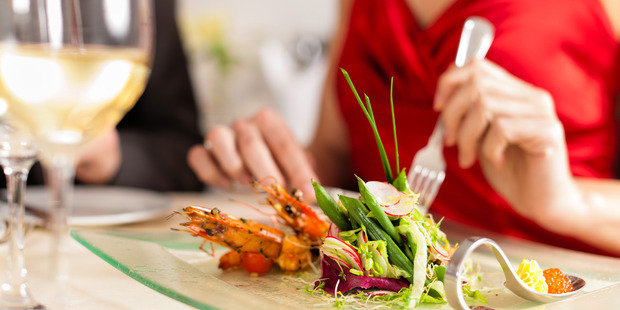 Hospitality operators are using daily deal websites in increasing numbers but say already slim margins are being squeezed further by the trend.
Restaurant Association of New Zealand chief executive Marisa Bidois said a survey of the group's members showed the number of businesses offering daily deals had doubled over the past two years, from 16 per cent to almost 33 per cent.
The websites, such as local market leader GrabOne, offer hefty discounts on everything from haircuts to three-course dinners.
Bidois said many owners felt compelled to offer daily deals because their competitors were offering them.
"Essentially, the daily deals are good for cashflow because they bring a surplus of money into the business, but at the end of the day ... many [businesses] are not feeling that they are breaking even," Bidois said.
GrabOne sales director Casey Eden said daily deals should not be used to bankroll a business.
"It's about advertising and promotion and creating up-sell and repeat business opportunities," Eden said.
"Without a doubt there are examples of restaurants that use daily deals incorrectly for short-term cash-flow, but that's not what it's about at all."
Luke Dallow, owner of Auckland's Red Hummingbird and Chapel Bar & Bistro, said daily deal websites were reshaping the hospitality industry.
Some consumers were only dining out when they had got their hands on a deal, he said.
"They're just waiting for the daily deals to come out ... I think it's actually killing the industry, to tell you the truth."
However, he said, daily deals could be useful if used strategically.
Chapel Bar & Bistro, in Ponsonby Rd, had offered deals to combat "weak points" in the business, such as slow lunchtime trade, Dallow said. "Recently we did a two-for-one business lunch [deal] and we've sold over 600 of those and I would not normally get those people through at lunchtime."
But daily deals could affect hospitality operators' brands, Dallow said.
Auckland restaurateur Bart Littlejohn, owner of Sails restaurant in Westhaven marina, said he saw daily deals as a marketing opportunity and his business had recently offered a 50 per cent daily deal discount on a degustation menu for two.
He said he would have preferred the websites never existed, as they devalued the industry as a whole.
"But for us to compete effectively ... we felt like we needed to be involved," Littlejohn said.
Bidois said the Restaurant Association survey showed many businesses declined to offer daily deals because they thought they were "lessening the value of the industry".
Grab One's Eden said more than 95 per cent of businesses came back to offer more deals on the site.