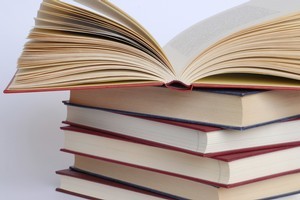 One of the hazards of this job is that I feel compelled to read books about finance from time to time.
Not those self-help ones, though, and I generally try to avoid high-concept, big-picture, econo-blockbusters. For example, I've never felt tempted to read 'The tipping point' or any other book that promises to change the way I think about the world. Let me be the judge of that.
Occasionally, I'll get suckered in, however.
Recently, I read 'The big mo: how momentum now rules our world' despite the title's association with facial hair.
"This book will change how you think the world works," the blurb advised. It didn't.
It was ok, better than a book about moustaches probably.
I enjoyed 'The quants' more, a lively romp through the world of quantitative funds management - better than it sounds and also featuring some colourful poker scenes.
I've been meaning to read that Michael Lewis one too, 'The big short' but haven't found anyone willing to lend it to me yet.
(But I did read Lewis' latest excellent article on the Greek situation tragedy.)
Last week, too, I plowed through the less hysterical 'The road from ruin: a new capitalism for a big society' , which does a good job of explaining the GFC and how we might be able to avoid another one.
And apparently, the new world government won't make everything better.
"The financial literacy problem is more pressing than ever because governments and businesses have pushed more of the responsibility for financial well-being on to individuals," the authors say.
This time, it's personal finance.
Our own Massey University is on to it (admittedly, without the street cred of the Hip Hop Summit Action Network and its 'Financial empowerment summit').
Teaching people how to understand finance is a fine thing but potentially a waste of time if the only thing consumers get to read is the financial equivalent of 'Finnegans Wake', by James Joyce.
As the 'Road from ruin' puts it: "Promoting financial literacy would be easier if financial products were better designed and if the financial institutions that sell them did a better job of explaining them to customers...
(One reason why financial institutions do such a poor job of explanation may be that some of them hope to hide from customers the high cost and lack of suitability of their product.)"