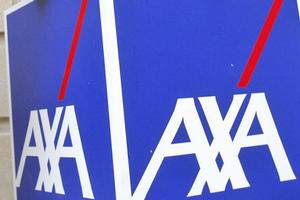 AMP's tilt this week at AXA's Australasian businesses was only mildly surprising to those familiar with the financial services industry.
The surprising bit was the manner in which AXA's Australasian parent - the French AXA corporation - had teamed up with AMP to break up its own subsidiary.
While it's all very byzantine, the upshot is that the French company wants the AXA businesses in Asia, leaving the rump Australasian assets to AMP.
AMP (in collusion with the AXA French parent) made an offer of A$11 billion for the boxed set but would end up paying only A$4 billion for the Australia/New Zealand component - a business that analysts tend to describe as "mature" - if the deal was accepted, which it wasn't.
Other than the normal corporate reasons for embarking on such adventures - ie, CEOs must be seen to be doing something - AMP is playing catch-up in a market it used to dominate.
In his Sydney Morning Herald column, Michael Pascoe argues it's too little, too late for AMP, which is essentially looking to expand its distribution force.
"The big boast of AMP acquiring AXA is that the number of AMP "financial planners" would more than double to 4120," Pascoe says. "The only problem is that the regulators and the marketplace have been slowly waking up to the limits of that sales force."
There is indeed a major backlash against commission-based financial advice in Australia. Earlier this year Craig Dunn, AMP chief, acknowledged that and committed the business to moving to a 'fee for service' model soon.
This has implications for New Zealand too. Most reports of the proposed merger have been Australian-centric but by my reckoning an AXA/AMP New Zealand group would include about 800 'aligned' advisers, making it the largest such business in the country.
Would the 'no commission' rule apply here too for AMP/AXA advisers? Would that make a difference to the amount of AMP/AXA products sold through its chain of 800?
Or perhaps this would merely mean a return to the tied adviser business model on which AMP built its original empire.
- David Chaplin