Abercrombie & Fitch's over-the-top branding is being shunned by the cool kids it creates clothing for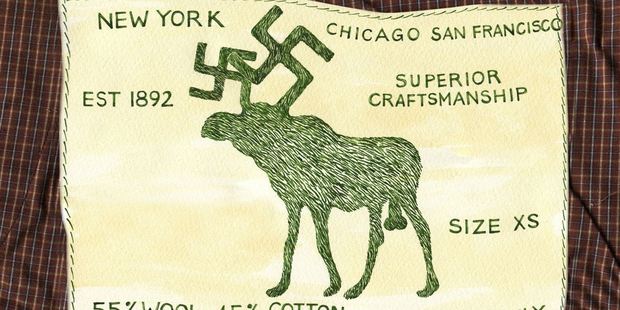 About 15 years ago, I was - as the Herald's ad/marketing reporter - invited to be part of an audience with Saatchi & Saatchi CEO Kevin Roberts, guru-on-high of the advertising world.
I barely understood a word he said, and couldn't stand his over-the-top description of "love marks" - brands that engender love, loyalty and passion in customers. This is how he expressed it: "When I say love I'm not talking a timid peck on the cheek. I'm talking all-consuming, passionate, overwhelming emotion ... [an] addiction to love."
It sounded like a bunch of cobblers, but time has proven me hopelessly cynical and him prescient. He also sounded as though he was high on Ecstasy; understandable, given that Saatchi & Saatchi was about to be sold for $4 billion.
But the point is he was right, mostly, about brands such as Apple that have built a loyal - even passionate - following across the globe.
Some of these brands also become lighting-rods for dissenters and haters, of course.
Controversial brands - McDonald's, for example - try to mitigate the disgust they cause among some by doubling-down on their good works and half-heartedly embracing regulation.
But what about a brand which has taken an altogether different tack - setting itself up as a "hate mark" for most people, while looking to build a bully-boy cred with the right kind of customer? In New Zealand, the tactic of sticking a finger in the eye of everyone who isn't a heterosexual male from Gore has been pretty much achieved by brewer Tui. But it comes nowhere near the sheer, exhilarating offensiveness of a brand that has found itself in trouble in the United States this week: clothing brand Abercrombie & Fitch.
A&F was a moribund clothing maker before the appointment of current chief exec Mike Jeffries in 1992. Jeffries decided to reintroduce a preppy, 1950s aesthetic and turned the business into the $2 billion-plus global brand it is today.
The clothes themselves are pretty indistinguishable from the likes of Gap, etc; your average douchebag loves them. But A&F's branding has always walked a particularly inflammatory line. Print campaigns that look like gay porn, starring only the blond-haired and blue-eyed, the open insistence on hiring only gorgeous store clerks, and T-shirts with stupid logos ("Who Needs a Brain When You Have These?"). Boss Jeffries hates the "PC brigade" and his shops don't cater for anyone over a US size 10 (NZ 14). His explanation? "We go after the cool kids," he was once quoted as saying. "A lot of people don't belong, and they can't belong. Are we exclusionary? Absolutely."
The comments have resurfaced lately, and as a result of the ensuing firestorm Jeffries has issued the standard non-apology apology, claiming they were "taken out of context" (which sounds like nonsense, if you read the original interview on Salon.com), and won some good publicity by signing, at the 11th hour, the safety accord for manufacturers in Bangladesh.
Most people would agree that a private company has the right to be as offensive as it pleases, and the law allows, and that a simple protest boycott would be sufficient response. But perhaps more worrying to Jeffries and his stakeholders is that on the YouGov Brand Index, A&F has hit its lowest levels in recent history. It's one thing to love an aspirational brand but a bit harder to do so when it is behaving like an asshat.