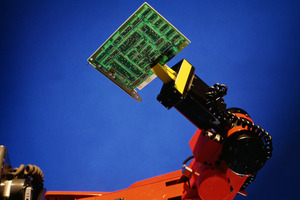 Amazon.com is making its biggest acquisition since the 2009 purchase of Zappos.com, agreeing to pay US$775 million ($945 million) for Kiva Systems, a maker of robots that move items around warehouses.
The all-cash deal for closely held Kiva will close in the second quarter, Seattle-based Amazon said.
Kiva's orange robots slide under shelves and bins of products and are used by Quidsi, the parent company of Diapers.com that Amazon acquired for about US$545 million last year.
The takeover of Kiva by Amazon, the largest online retailer, will add to investments chief executive officer Jeff Bezos has made in technology at the company's order centres.
Amazon spent US$4.6 billion on its warehouses last year, the company's largest operating expense at 9.5 per cent of sales and a 58 per cent increase from 2010.
"It's an internal infrastructure play, and it comes at a time when their headcount has been growing faster than revenue," Colin Gillis, an analyst with BGC Partners in New York, said in an interview of the Kiva deal.
Amazon had 56,200 full-time and part-time employees in 2011, a 67 per cent increase from the year before, while revenue rose 41 per cent, data compiled by Bloomberg show.
Amazon spent about US$1.2 billion to buy online shoe retailer Zappos.com in 2009.
- Bloomberg