British PM pledges intelligence services to probe `dark net' following internet giants' move.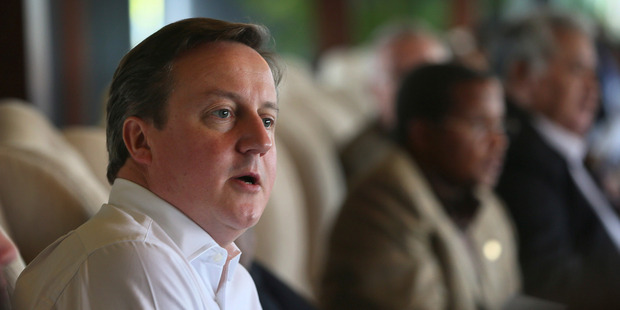 British Prime Minister David Cameron has pledged to use the intelligence services to investigate the "dark net" where paedophiles share materials on peer-to-peer online networks after child protection agencies warned that new security measures announced by Google and Microsoft would do little to tackle such crime.
He claimed a "massive breakthrough in cleaning up the internet" after the two internet giants, which have been under pressure from Downing St to do more to combat child porn, announced steps to block child sexual abuse material from appearing in results for 100,000 specific search terms.
Google and Microsoft will use "photo DNA" to track pictures and videos of child sexual abuse and automatically remove them from the web. Cameron said the changes marked "real progress against the absolute evil of child abuse".
But experts in the field said yesterday that the changes would have minimal effect because paedophile networks avoided using the big search engines.
Jim Gamble, former chief executive of the Child Exploitation and Online Protection Centre (CEOP), told the BBC: "I don't think this will make any difference with regard to protecting children from paedophiles.
"They don't go on to Google to search for images. They go on to the dark corners of the internet on peer-to-peer websites."
Martyn Thomas, who chairs the Institution of Engineering and Technology (IET) IT Policy Panel, agreed. "The measures will help to protect young children from accessing such material, but they will do little for the people sharing these images which is being done through private peer-to-peer networks."
Google has set up a team of more than 200 to investigate.
Google and Microsoft will post warnings in response to 13,000 explicit search terms, telling people the consequences of their actions and advertising child safety agencies. The search initiatives are global and will apply in 159 languages.
Later, following claims that the real problem was with the private networks, Cameron said he was prepared to call in the intelligence services.
- Independent