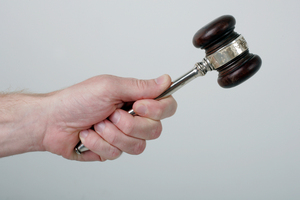 Deeply embedded in our common law is the principle that justice should be administered openly. It is not a guarantee against injustice, but it is a powerful disincentive to the abuse of power.
In days past, the entire community would commonly be present at a trial. Even now, anyone may attend: with a few exceptions, particularly in the Family Court, court proceedings are open to the public.
In reality, though, few people show up, and even when public interest is high, public seating is limited. The news media attend as a proxy for the public and their reports constitute all that the public gets to know about what went on in court.
These reports are, by their very nature, selective. A day of court time will be condensed into a few hundred words, perhaps only dozens of which will be direct quotation of what was said. Understandably, the reports will concentrate on the most interesting and dramatic moments - people don't buy newspapers to read about the boring bits. The main point though, is that no news consumer can hope to have the whole picture.
All this makes the UMR survey of public opinion about the guilt or innocence of Ewen Macdonald questionable in the extreme and the decision by the Dominion-Post newspaper to publish the results more objectionable still.
Macdonald was acquitted last week of murdering his brother-in-law, Feilding farmer Scott Guy. The trial had unsurprisingly excited enormous public interest: it was a dramatic story full of many of the elements of gripping crime fiction. People were glued to the coverage and few were without an opinion as to what happened and why.
In reality, of course, those opinions were uninformed, or at best driven by reading - or misreading - of incomplete reports of what was said in court. The ideas that people solemnly intoned as fact were, at the very best, second-hand versions of others' surmises.
There was no stopping them, of course. In a case of such drama, public discussion - otherwise known as gossip - is always going to rumble along. But when it appears in the press as a matter of public record, it assumes a credibility that it does not deserve.
Some of the public unease may be traced to the fact that Macdonald faces other charges, the details of which are still to be made public. Whether those charges will influence opinion remains to be seen, but it will not make it any more valid. The only opinions that count are those of the 11 jurors who sat through four weeks of evidence.
The assertion that the opinions recorded by UMR were uninformed is more than a quibble; it is a matter of law. As a society we expect our courts to try matters fairly. We expect the Crown to adduce all the facts at its disposal that might urge a verdict of guilty; more important, we expect a robust defence that will require the case to be proven beyond reasonable doubt (the jury's, not our workmates' or the local publican's). Anyone who finds that problematic might like to consider how they would feel if the Crown had a strong, but mistaken, case against them.
In this case, the jurors were not satisfied of Macdonald's guilt, so they acquitted him. We are all entitled to our own opinions about that outcome, but it does the media no credit when they elevate public gossip to news. Around half of Americans believe that Saddam Hussein organised 9/11 and that God created the Earth.
That doesn't make their opinions worth reporting in the paper.