There's so much confusion when it comes to nutrition. It's the spinoff from a growing interest in health and wellbeing.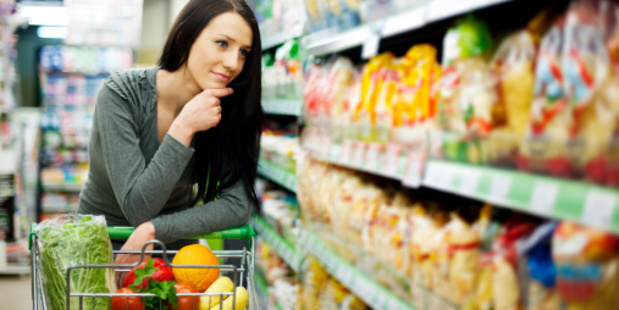 Fifty years ago, eating well was far simpler because we weren't faced with a stream of advice. These days, if you asked two health professionals their views on the best foods to eat, you'd probably receive two very different answers.
Differing opinions come about from conflicting health messages, complex dietary patterns and most importantly, how information is interpreted.
Results about a single nutrient are much more exciting than telling the world to eat more fruit and vegetables. Everyone loves controversial studies, finding harmful effects from your favourite foods or learning about benefits from 'bad' snacks.
The key to unravelling nutritional research, in my opinion, is examining the evidence from accredited academic journals, peer reviewed books and conferences.
It is a painstaking and complex process that requires a higher level of critical thinking - which many nutrition extremists and alternative therapists are not qualified for.
So, who should you listen to then?
Dietitians
These guys top the list because they're experts in analysing and applying nutritional research to improve health. Although a study may focus on a specific nutrient, food or pattern of eating, dietitians consider a host of fascinating and interlocking cultural, social, political and economic factors to form best practice guidelines - the stuff that actually works.
Nutritionists
Unlike dietitians, nutritionists don't have a postgraduate degree in dietetics and are often not registered health professionals. A nutritionist can range from someone who spent three days completing an online certificate, to a person with a three year undergraduate degree. It's fair to say some nutritionists are just as good as dietitians, but always check their credentials before seeking their advice. Learn more about the difference between dietitians and nutritionists here.
Doctors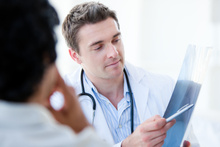 Despite what many people may think, doctors don't know everything. They are experts in medicine, not food. You wouldn't ask a dietitian to operate on you, so don't rely on doctors to give you dietary advice.
Personal Trainers
Just because someone works in health, doesn't mean they know everything about it. Personal trainers are great at getting you fit and healthy through exercise. Unfortunately for many, their food and nutrition knowledge doesn't match their skills in the gym.
Naturopaths
Naturopathy is popular because it takes a holistic approach - as do dietitians - and this is brilliant. However, their alternative views aren't always evidence based, which means some of their treatment methods will either be of no benefit or could even be harmful.
Friends and family
Sharing ideas is great. However, unless they are health experts, family and friends don't usually don't have the skills to be recommending diets, supplements or eating regimes. Their knowledge tends to be based on what has worked for them, which can seem very convincing at the time, but doesn't mean it will apply to you.
Dave Shaw is a registered NZ Dietitian and nutritionist. Follow him on Twitter.